Are You Ready To Be An Internet Business Entrepreneur?
What makes one internet business entrepreneur more successful than other?  Online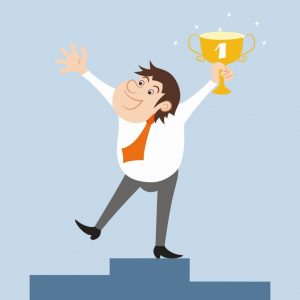 marketers are a unique bunch as it takes certain skills to run this type of business, but more importantly it is the outlook, attitude and actual every day behaviors of online entrepreneurs that can make or break their success.
Habits are one of the most powerful influences in a person's life. Habits are sometimes called 'second nature'. They are actions, which we do almost automatically. Habits can also make a dramatic difference in the life of an internet business entrepreneur. They can become second nature and this can influence your results. Of course, there are good habits and bad habits, so it is essential that online marketers work to develop good habits, which will help them to achieve success.
The Best 10 Habits Of A Successful Internet Business Entrepreneur
1. Create a Plan
An ancient philosopher said: "When a man doesn't know what harbor he is making for, no wind is the right wind." A successful internet business entrepreneur needs to be organized, know his budget, know the next goal and what the next job is. Planning is the one of the most important habits to be successful online.
2. Take Action
Successful marketers learn and then put that learning to action. If you do nothing, nothing will happen and if you try to do something without knowing the most effective way to do it, you may not get the results you want.
3. Don't Fall For Hype
Successful online entrepreneurs are realistic; they don't fall for the over hyped pipe dreams of overnight riches. They work hard to set realistic goals using genuine and effective marketing methods.
4. Not Afraid To Work and Self-Motivated
Success online comes from learning, work and action and a successful internet business entrepreneur is not afraid of that work. They are self-motivated, and self-starters who are dedicated to the work and learning process needed to succeed.
5. Take Risks
Risk taking is an essential aspect of online marketing. It takes faith, dedication, and guts to delve in and risk failure in order to find success.
6. Staying Organized
Another essential skill when working as an internet entrepreneur is to be highly organized. You have to be able to set goals and outline the necessary tasks to achieve them.
7. Discipline
Discipline is essential when working for yourself and running an online business. Successful entrepreneurs do not let distractions, divert their focus from putting in the work and hours needed to succeed online.
8. Commitment and Dedication
Commitment manifests itself in not only sticking with and being dedicated to the business plan, but in knowing and believing that nothing will get in the way of success. While the route may change along the way, the commitment and dedication towards that end goal of success always remain the anchors.
9. Passionate About the Business
Successful online entrepreneurs are very passionate about their business, making it a priority in their life and something they simply love to do.
10. Belief in Yourself
Finally, an internet business entrepreneur has to believe in themselves and their ability to succeed as much as the business.
Free Internet Business Entrepreneur Video Series
Most people live the life they think they have to live. They are unfulfilled, overworked, stressed and stuck in a system that stops them achieve their highest potential. They get the education they think they need to get the job society says they should want. If you want to discover how online entrepreneurs use the internet to their advantage, get your copy of the Internet Business Entrepreneur FREE Video Series and learn how to sell anything online, build a lifestyle business and get started fast.