Want To Start An Online Home Business? Watch Out For These 10 Hidden Risks
When you start an online home business it does involve more than putting up a website with a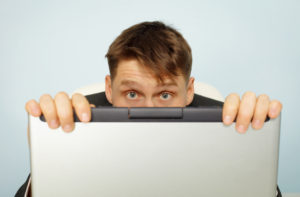 few products on it and then sitting back waiting for the money to magically start rolling in. The internet is a competitive environment and as quickly as somebody can land on your website, they can move onto another. So, if you want to start an online business from home, what are the risks that you need to look out for?
10 Hidden Risks In The Online Home Business Industry
1. Thinking You'll Get Rich Quick
Starting a small internet business takes time, effort and resources. What you put in, is what you get out. There is no such thing as a 'get rich quick' system where you can do a few minutes work each day and earn millions in a matter of weeks.
2. Being Regarded As A Spammer
Everyone on the internet has an email address that they check regularly and email marketing is one of the best ways to stay in touch with potential customers. But it is important that you get somebody's permission to send them emails, or else your online home business could be labelled as a spam.
3. Selling Poor Products
One of the easiest ways to start an online business is with affiliate marketing where you sell other people's products or services. But not all products are created equally so make sure that before you start selling anything that it is a reputable and quality item.
4. Not Building A List
Real online home business success comes from having a list of potential and buying customers that you can contact via email. The best way to build a list is to offer something of value for free in exchange for their email address. This could be a free report, video tutorial or newsletter.
5. Constantly Trying To Sell, Sell, Sell
Even if you have a great product and a list of potential customers, if you continually try and keep selling, the people on your list will get turned off. You need to provide value and build trust and respect from your subscribers so that they value your opinion and recommendations,.
6. Critics 
Friends and family do not necessarily make trusted business advisers. They can also undermine your efforts, whether intentionally or unintentionally. When you start a home business online, separate your business activities from your family and friends. Look to join an online community of like minded entrepreneurs for your business advice.
7. Overwhelm 
There will be times when it can seem like there are too many online business ideas to choose from and too many new things to learn. To avoid overwhelm, take some of the pressure off of yourself. All of this information you need to digest is not going anywhere.  It's going to be here tonight, next week, and a year from now.
8. Poor Quality Traffic
Every online home business needs traffic but traffic is nothing without conversion.  So driving traffic is fine, but without a good conversion environment from a market that wants to buy, it's a waste of time and money.
9. Slow Loading Website
When you start an online business make sure it's hosted on server that guarantees fast load times. The faster computers get, the less patience people have. The average person will give your page about 7 seconds to load and after that, they're gone to one of your competitors.
10. Trying To Do It On Your Own
The online business world is competitive and it is vital to keep up to date with the latest technology and you have to know what works and what does not work. Invest some time and resources in learning from others who have gone before you and had success.
Start An Online Business The Right Way
Success will not happen overnight for your online home business. Sustainable success comes from having a solid business model, clear direction and step-by-step training. Check out this FREE Online Business Webinar from the world's first digital marketing academy. It has been specifically created to give online entrepreneurs the proven steps needed to start an online business and achieve success in the competitive environment of the internet.