Internet Marketing Basics That Apply To Every Business
Knowing some internet marketing basics is essential for any online business owner,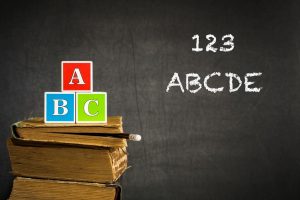 regardless of your niche or industry. Internet marketing is the process of promoting your business on the internet. When you know how to do internet marketing you can reach a huge number of potential customers from all over the world.
Marketing an online business can be a daunting. You're often faced with a whole range of different strategies. It's not uncommon for new online entrepreneurs to become overwhelmed trying to juggle things like SEO, content marketing, black hat, white hat, CPC, PPC, keywords, backlinks, and many more. To help make your journey into internet marketing as smooth and as successful as possible, here are 10 internet marketing basics to get you started.

10 Internet Marketing Basics You Need To Know 
1. Exploit Social Media
Social media is one of the most powerful marketing tools available. Make sure that you have a presence on all the platforms where your customers hang out. These include Facebook, Twitter, Instagram, Pinterest, Google+, and LinkedIn. Don't waste of your time trying to be on every single platform. It's better to do your research and pinpoint which ones will be most influential for your online business. Only when you're ready should you move onto another one. It's better to have one really good social media site rather than several poorly managed ones. To help you schedule your social media posts use an app like Buffer.com. Also, your content can be turned into a years worth of social media updates, pre-filled with quotes from your content using Missinglettr.com.
2. Use Videos
Video marketing now dominates the online marketing industry. In its search engine rankings, Google includes videos in results. Making videos is easy and doesn't have to involve lots of high-tech kit. Most computers today are equipped to create videos and movies. You can easily create a basic video using tools such as PowerPoint, Camtasia or any screen capture type of program (check out Jing or Windows Movie Maker). Of course you can also use your smartphone to video yourself and upload directly to YouTube, social media and your own website.
3. Create A Brand
It's important to set yourself apart from your competitors, and this can be done by creating a strong brand. Ask yourself this question: "What makes my product or service the better my competitors?". Your online business needs to focus on the value that your business, products and services can offer your customers. A brand is more than just a logo and tagline. When customers can recognize a brand and associate that with a positive experience, they are more likely to buy from that business.
4. Blog And Post Regularly
It's important to regularly post content on your blog. Blogging is an effective way to expand your business, attract more clients and maintain relationships with your current customers. Fresh and regularly updated content engages your target audience and also helps  your website rankings in the search engines. The more often you post, the more often the search engine spiders will visit your website. It will also generate more inbound links as your users share your posts around the internet.
5. Give Away Value (For Free)
People love getting something for free. If they know that what you give away is of value to them, they will happily exchange this for their email address. Items like reports, ebooks, PDFs and even videos are all excellent ways to do this. Regular newsletters will help you keep customers that you already have.
FREE Checklist: How To Write An Ebook

6. Email Campaigns
Once you have email addresses from tip #5, use these to send out special offers and build your email marketing campaign. Reading emails is the number one activity online (94% of people online send or receive emails, whereas 83% use a search engine and 61% use social media). A global survey of marketing professionals from business-to-business and business-to-consumer companies stated that email marketing was more effective than any other online marketing technique. You can use emails to send out discounts, information on sales, and free information to connect with your audience and build your brand.
7. Create Quality Over Quantity
It doesn't matter how much you update your blog or social media sites or how often you send emails if you sacrifice the quality for quantity. One hundred bits of garbage is still garbage no matter how you garnish it. Without good online content your online business has no value to your audience. Content can be read, watched, listened to and shared. It can be an article, a blog post, a report, an ebook, an online course, a video or an audio. Always provide the best quality content you can. Create it for a human audience rather than a search engine robot by stuffing keywords into blogs and articles.
8. The Basics Of Search Engine Optimization (SEO) 
Search engine optimization is all about setting up your website so that the search engines see your website online and list it in their search page search results. This organic, or unpaid traffic, is important for every online business. It's important to know and include the words and phrases (known as your keywords) that your audience will use to find your products and services online. You ideally want use high value, low competition keywords to attract your audience. You also want to get other websites to link to you and regularly post quality content.
9. Learn About Analytics
It can be tempting just to focus all your energy and efforts into creating great content, finding new customers and keeping your current customers informed. At some point, though you are going to have to target your efforts in very specific ways. Sometimes, for some unexplained reasons, traffic to your website can start to slow down or even stop. You can install Google Analytics for free on your website. It will show where your visitors come from and how they interact with your website so you can address any issues with your website traffic.
10. Have A Mobile-Friendly Website
Google now includes a website's 'mobile-friendliness' in its search algorithm. This requires websites to be responsive and have readable text without zooming. It's important to have links properly placed. Failing to do this could see your internet marketing efforts fail as more than half of all online business searches begin on mobile devices like smartphones or tablets. Click here to see if your website is 'mobile friendly'.
Learn More Internet Marketing Basics 
It's unlikely that your online business will succeed if you don't take the time to learn internet marketing. Even if your website is selling the best product or service ever created, you're not going to sell anything if nobody knows that it exists. Internet marketing doesn't have to be difficult and you don't have to do everything at once. It's a step-by-step process to putting the right elements in place so that you can reach your target audience. If you're ready to get started, the Digital Experts Academy (DEA) provides free online marketing courses that teach everything from internet marketing basics to advanced strategies and techniques.