Effective Internet Marketing Solo Ads
Internet marketing solo ads are a very popular way for online marketers to drive customer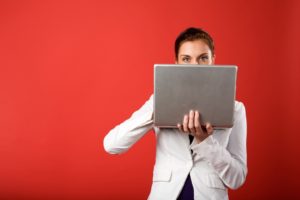 traffic to their online sales pages and to grow their customer lists. When you buy solo ads your message is emailed by a solo ad vendor to an agreed number of people who have an interest in your product or service. Your email is sent on its own, without any other messages or advertising, hence the name solo ad marketing.
All internet marketing solo ads contain a link to a squeeze page or landing page. The solo ad vendor will usually guarantee that the link in your solo ad will receive a certain number of unique clicks.
But, even if you get the guaranteed clicks, they are not guaranteed sales or opt-ins to your email list . You still need to convert those readers into customers. Solo ads that work not only capture traffic but convert the 'lookers' into 'buyers'.
10 Secrets For Effective Internet Marketing Solo Ads
1. What makes your offer different? When a reader clicks onto your squeeze page or landing page is it clear what makes your product or service different, special, better or more desirable? Make your Unique Selling Proposition (USP) crystal clear. After all, if you don't know what it is, how do you expect your potential customer know?
2. Write for your audience. Your sales copy needs to be friendly and written in a way that will appeal to your audience. You don't want to sound like a high-pressure sales person who is desperate to sell something. There will always be an audience for your products and services and eZine solo ads are a great way to reach niche markets.
3. Keep it simple. Use one solo ad to sell one product or service. If you have three different items to sell, use three different internet marketing solo ads, each with a different copy and squeeze page link. If you try to offer too much on one ad, your audience will get confused and not commit to any of them.
4. Avoid clutter. The best internet marketing solo ads are easy to read with breaks in the copy. Leaving some white space helps the reader to more easily focus your message.
5. Highlight your benefits. Within the copy on your solo ad and on your squeeze page, highlighted text will draw visual attention. But use it sparingly because excessive colours on a page can frustrate online readers.
6. Show testimonials. Good internet marketing solo ads will show good ratings or endorsements from satisfied buyers. These can be placed on your squeeze page or landing page.
7. Offer package deals.  You have highlighted your USP and now you can make the offer even more appealing with a package including several free items as part of a "Buy Now" deal. Limited time offers create a sense of urgency for the buyer to act.
8. Ask for the order. The one thing that is often forgotten on internet marketing solo ads is to actually ask for the order. Make it clear what you want your reader to do. If the purpose of your squeeze page is to get people to opt-in, then ask them to do that. If it is to make a sale, ask them to buy.
9. Improve the quality of your audience. Are you buying from a respectable and proven email solo ad promotion service? If your solo ad is being sent to an unresponsive audience, you are wasting your money.
10. Say "Thank you."  Include a gracious and personal "Thank you" email with your order confirmation. It never hurts to show good manners and your appreciation to the customer for buying. After all, if they have bought from you once and liked it, they will statistically buy from you again.
Where To Buy Internet Marketing Solo Ads
A good starting point for internet marketing solo ads is Udimi Solo Ads. It is one of the best solo ad sites where you can buy good value solo ad marketing mailings from reputable list owners, who all have reputation scores from others that have used them. As your list grows you can even sell your own solos from the website.