Net More Prospects With An Effective Lead Capture Page
Your lead capture page is the net you use to gather more potential prospects. It gathers, at its most basic level, a prospect's email address which then allows you to remain in contact with them.
Building your email list of prospects is one of the most important aspects of creating a successful online business. It costs 6 to 7 times more to acquire a new customer than retain an existing one. That means that building a list makes economic sense and will ensure the sustainability and longevity of your online business. Let's take a look at 10 fundamentals that every lead capture page needs.
10 Fundamentals For An Effective Lead Capture Page
1 . Have A Reliable Autoresponder Software
You need to create your lead capture pages with autoresponders. Effective autoresponder software will manage and store the emails to build up your database, send automatic replies to people when they enter their email address and enable you send future emails to them.
2 . Give Away Something Of Value For Free
Offer your prospects something of value for free in exchange for their email address. This can be something like an ebook, report or video series. Remember what you give away will reflect on your business. If you give away something with very little value your product or service may be perceived as being the same.
3. What Problem Are You Solving? 
Make sure that your lead capture page clearly shows how your product or service can solve a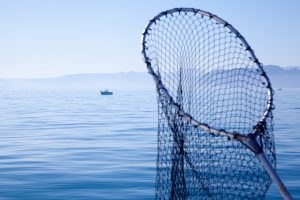 problem or provide something that your target audience need. The item that you give away when a prospect provides you with their email address should provide an element of the solution and make them want to hear more from you.
4. Have An Eye-Catching Headline  
The headline is the first thing that your prospect will see on your lead capture page. If it does not attract the attention and interest of the reader, it will be ignored. Emphasize the benefit of your product or service in the headline and try different headlines and see what works best.
5. What Does Your Text Actually Say?
In the same way as your headline needs show a clear benefit, the text on your landing page need to show your prospects how valuable your product or service really is. Check your text for spelling and grammar. Your potential customers will be put off by badly written copy and poor spelling.
6. Clear And Professional Design 
Your lead capture page is often the first contact that a prospect will have with your business. If it looks untidy or does not load properly it will effect your response rate. Make sure it is compatible in the popular internet browsers (Google Chrome, Firefox, Internet Explorer and Safari). Also, more than 25% of internet users only access the internet via a mobile device so ensure that when you're creating landing pages that they are 'mobile friendly'.
7. Know Where Are Your Audience Are Coming From
Are the people who are coming to your lead capture page actually going to buy from you? Your efforts to create a great lead capture page may be a complete waste of time and money if you are not generating any sales. If you are buying traffic, ensure that it is targeted to the audience that will want your product or service.
8. Be Different
Many affiliate marketing programs provide ready made landing page templates for you to use to gather leads. If it is a popular program, a lot of other affiliates may be using the same templates to build their email lists. Try to customize your lead capture page so that it stands out from the crowd.
9. Don't Ask For Too Much Information
The more details you ask for, the lower the number of people who will respond. Don't ask for more than just the name and email address. Even the email address on it's own is sufficient at this stage. If you ask for too many details, like their name, email, telephone number, postal address etc, people will be very reluctant to provide such detailed information to a business that they do not know.
10. Track Your Results
You may have several landing page templates online at any one time. Ensure that you know which ones are working and which ones are not. There are many lead tracking software systems available that will enable you to split test multiple links and landing pages so that you get maximum results.
Easily Build Your Own Effective Lead Capture Page
Building your own website landing page can be tricky. Trying to upload backgrounds, add text, videos or images to appeal to your target audience can be time consuming and frustrating. This Lead Capture Page Software has everything you need. It provides a range of templates that you can easily edit and which are fully hosted, mobile friendly and simple to integrate with your autoresponder software. They also provide full conversion analytics are SEO ready. Start you free trial today and see how quickly and easily you can create your own lead capture page.