Quick Fix Website Optimization Tips
All website owners want their website to be at the top of the Google search results but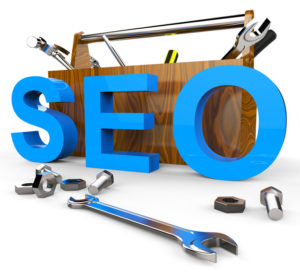 many website optimization tips were thrown into disarray when Google launched its Panda and Penguin updates. Google's Panda update, first introduced in February 2011, was designed to stop websites with poor quality content appearing at the top of Google's search results. New Panda updates are still regularly issued with the intention of catching the websites it may have missed.
The Penguin update was launched in April 2012. It was designed to stop websites spamming their search results, in particular those which were buying links or obtaining them through link networks designed to boost their Google rankings. The latest Penguin update was launched in July 2015.
Search engine optimization techniques are constantly changing.  Now more than ever, website owners need to understand Google's basic rules.
The following website optimization tips will help keep the Pandas and the Penguins happy.
10 Quick Fix Website Optimization Tips
1. Keywords
Keywords are the words and phrases that somebody will type into a search engine when they are looking for what your website provides. Ensure that you have a wide selection of keywords on your content pages and posts and don't just stuff a page full of keywords,
2. Quality, Unique Content
Arguably, this is one of the key website optimization tips. The more quality content you can have on your website, and the less duplication, the better.
FREE Checklist: SEO For Beginners

3. A Varied Link Profile
Include a good variety of high quality links on your website with natural looking anchor text.
4. Link To A Good Selection Of Sites
Don't just link to one website. Build your website with a nice, natural mix of internal linking as well as linking to other big authority websites – including forums, blogs, social sites and so on. Also, create some links within the content area of the page.
5. Link To Google Owned Sites
Try and include links to websites that Google owns, like YouTube. There may be no direct evidence that this will help your Google search engine optimization, but plain common sense would suggest that Google won't penalise you for showcasing some of its acquisitions. There have been over a hundred acquisitions that Google has made since 2001.
6. Avoid Too Many Links Within The Content
Don't spam your content with tons of links within each page and post. Remember, what's wanted now are quality links and less of them.
7. Unnatural Anchor Text
Avoid having the same anchor text hundreds of times or a Penguin will almost certainly come along and push your website off the search engine cliff.
8. Quality Backlinks
Search engines view backinks as an indication of the popularity and value of the content on a website. Before the Penguin and Panda updates it did not matter where the backlinks came from, as long as you had them. But now you need to focus on links from quantity websites.
9. Consistency 
If you want your website to maintain good search engine rankings, you will need to update your website regularly. Keep an eye on your competition and change your keywords accordingly.
10. Social Media 
Your search engine optimization techniques need to include social media. People viewing and sharing your content on social media sites like Facebook, Twitter and Google Plus will register with the search engines. Social media is also useful because it encourages more external sites to link to your content, which is relevant as discussed in point 8.
10 More Website Optimization Tips To Boost Your Website Rankings
The Panda and Penguin updates were released to help Google users to have a better searching experience. But they shook up search engine optimization techniques. It can be challenging trying to figure out how to do search engine optimization correctly with keyword placement, keyword density, content length, related keywords, tagging  images, inserting links, font decorations and so on. Discover how you can automate your search engine rankings like a pro with 10 more website optimization tips that will get your website to the top of the rankings whilst keeping Google's Pandas and Penguins happy.