Email Marketing Tips To Supercharge Your Online Business
The more email marketing tips and tricks you know, the more successful your online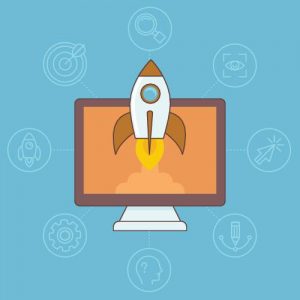 business will be. Marketing professionals in both the business-to-business and business-to-consumer markets still consider email marketing the most effective marketing technique.
When you have an email list of targeted subscribers it gives your business the unique opportunity to communicate with an audience that is interested in you and your products, services and offers. On any day of the week, your customers may or may not visit your website, blog or one of your social media pages. But with few exceptions, customers check their email every day, often several times during the day, if not the hour!
Here are 21 email marketing tricks and tips that you can start to implement immediately.
21 Email Marketing Tips And Tricks
1. Use reliable Autoresponder software. Yes, there are free autoresponders out there, but one of the most basic email marketing tips to take on-board is to invest in reliable autoresponder software. They will automate your email marketing effectively and efficiently , and provide a streamlined solution to manage, track, and analyze unlimited marketing lists.
2. Keep It Simple. Each email should focus on one or two topics at most, don't confuse your readers by overwhelming them with a bunch of different offers and topics.
3. Be Honest.  Only promote products you believe in. Credibility is your most important asset in email marketing. Ask product owners for review copies of offers you want to promote as an affiliate. Check out the sellers and their online reputations, no matter who is selling it. The people on your list will look to you because you are the one that promoted the product to them.
4. Have An Attention Grabbing Subject Line. Almost 1/3 of email recipients open emails based on the subject line text alone. Sensational and exciting subject lines in email marketing increase open rates, but can be dangerous if they do not reflect what is offered inside. Fool them once, but you are not likely to fool them again, and you might fool yourself into losing subscribers. Here are 10 sample subject lines for emails.
5. Track Everything. Track each mailing to analyze click through rates and to see if anyone unsubscribed or complained. This type of data will allow you to tweak your campaign to improve performance and ROI.
6. Make It Easy To Join Your List. Place an opt-in box in the sidebar and below all posts and pages of your website for optimal opportunities to get subscribers.
7. Offer Something Of Value For Free. Choose the highest quality gift that is related to your niche to motivate people to  join your list. What you give away is a reflection on the quality of the product or service you want to sell. An effective opt in offer needs to capture the audience's attention, curiosity and make them think, "I have to have this."
8. Keep It Simple.  People are busy. If you ask them to fill in a first name, last name and email, and any other data you are considering, it will not convert as well as a simple form that just asks for an email.
9. Provide Value.  Don't just send constant offers to your list. Send useful information and other freebies too. This is one of the most important email marketing tips.
10. Use Online Resources.  PLR (Private label Rights) can be an email marketer's best friend. This is professionally written content that saves you time and effort. PLR is available in all niches and offers content you can edit, and use as you wish.
FREE REPORT: How To Write Content For An Online Audience

11. Test Your Emails. The best days and times of mailing to get the highest conversions are not set in stone and there are no set rules. You have to test your email campaign ideas to see what works best for you and your list.
12. Don't Stress Out If People Unsubscribe. Don't get caught up in the "what if they unsubscribe if I send too many offers or too many emails". There will be unsubscribers no matter what you do. If you constantly provide value, the loyal customers will always stay, and it's okay to let the non-buyers weed themselves out! Stay within e-mail marketing best practices and make it easy for people to unsubscribe if they want to. When people unsubscribe, move on, and focus on the customers that remain.
13. Look After Your Subscribers. Give your subscribers special perks, freebies, bonuses, and coupons. Let them know in the email that this is only for your subscribers. Make them feel they are appreciated for their loyalty and all the offers they buy from you.
14. Bigger Isn't Always Better. Big lists are great for your ego but it's better to have a small list of highly targeted subscribers rather than to have thousands of untargeted subscribers who will rarely convert.
15. Test Your Opt-In Form. It is crucial to test and actually run through the process of signing up after creating  an opt-in form on your website. Don't let your visitors get errors, find them first.
16. Don't Forget Video. Sales and opt-in squeeze pages that have videos convert better than pages that only have text. Statistically, and depending on the topic, video squeeze pages will often convert better than text alone. People love video.
17. One To One. Speak to your email marketing audience in a one-on-one manner. Connecting with people and building a relationship is one of the best ways to increase conversions and open rates.
18. Your Subscribers Are Real People. Don't view your list as a bunch of dollar signs. View them as real people, and look to solve their problems, no matter what niche you are in.
19. Be Focused. To capture a prospect's email address on a squeeze page, only highlight the benefit of your offer and have an opt-in form. Anything else will only be a distraction.
20. Call To Action. Every email you send out should result in some sort of action. Always be clear about what you want your subscribers to do. Also, make sure links are always blue and place those links early on in the email.
21. Don't Give Up.  Don't get discouraged if your list is not as responsive to your offers as you'd like. Test and make changes to find what works.
Put These Email Marketing Tips Into Action
When you know how to create marketing emails that engage and connect with your audience your business can really turn a corner. Building and maintaining an email list is critical to the success of your online business.
One of the most challenging list building strategies is creating eye-catching pages that will motivate people to join your list. This Simple Lead Capture Software has everything you need. It provides a range of templates that you can easily edit, are mobile friendly and simple to integrate with your autoresponder software. There are free templates that you can start using right now.  Get more prospective customers onto your list and start using the email marketing tips listed above.