Internet Marketing Tips For New Online Entrepreneurs 
If you're a newcomer to the online business world you'll want to get as many internet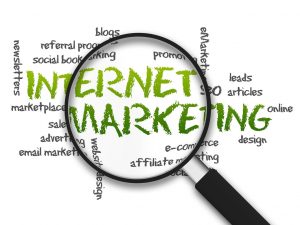 marketing tips as you can. Internet marketing is the process of selling products or services solely using the internet. Success in business is mostly about marketing, especially online. Great internet marketing can sell an average product but poor internet marketing cannot sell a great product. 
Newcomers to the online business world can have many worries about implementing their internet marketing ideas. Here are 3 key internet marketing tips to help you on your way.
3 Key Internet Marketing Tips For The Online Newbie
1. Know Your Objective
You get online and hear about internet marketing ideas and when you start Googling the words, you get a huge array of opportunities and internet marketing tips. There's not just one online business model – there are dozens. You can create your own products, promote other people's products as an affiliate marketer, provide freelance services, start a membership website – the list goes on and on. It starts to get a little overwhelming because you don't know what's the best starting point.
You want to ask yourself what your primary need is right now. Are you desperate for money or are you hoping to build a business for your personal satisfaction? It's okay to have both, but if your electricity is about to be turned off, then you might want to pursue services and work for those who are already successful before you try to carve out a place for yourself online.
2. What Interests You? 
Learn what the various business models are and make a list of those that interest you. You don't need to know all of the details about them yet, but if you hear that people make money writing for websites and blogs and you love to write, jot that down as a possibility for you. Then make a list of the skills and talents you have that you'd like to put to good use, like graphics, research, writing, technical tasks, etc.
Bear in mind that some business models will take more time to see a return than others. For example, if you were ghostwriting for someone, you could get paid today with a PayPal payment. But if you decided to start off as an Amazon Associate, using affiliate marketing as your business model, you would have to wait longer to get a payment from that – not including the time it takes for you to create content that converts into sales.
3. Get Some Training
Go out searching for internet marketing tips, courses and information that can help you get started. And have realistic expectations. There's a reason you shouldn't start an online business if you're desperate for money – it's not an overnight cash cow, no matter how many people toss words around like "push button" and "done for you."
When you buy a course, implement every word of it before you consider it a flop. And even then, go to the product creator and show them your efforts and see if they can help you get on the right track.
Expect a few failures along the way – not one person has avoided them. Don't buy every course and tool and one time offer presented to you. You can easily get started with free internet marketing tips and low cost options before you re-invest in your business for a few upgrades.
Want More Internet Marketing Tips?
Being a newbie should be an exhilarating time for you, not one where you feel paralyzed and intimidated by everyone else's success stories. Everyone's made mistakes, but the ones who succeed are those who get back up and try again without shame. Check out this video for more internet marketing tips and see how you can start profiting online, even if you are starting from scratch.