How to Become a Super Affiliate Marketer
An affiliate marketer is someone who earns a commission selling or promoting the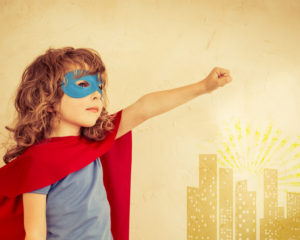 products and services of other companies via the internet.
Super affiliates are those who are extremely successful affiliate marketers. They can earn six figures a year or more and they do it all by simply using a computer that has access to the internet.
When you start to learn affiliate marketing, you're not going to be pulling in six figures in the first few months. But if you have the right ground work in place, you can grow into a super affiliate marketer as you master the skills and techniques required to succeed. Here are the first 3 steps to follow.

3 Steps To Becoming A Super Affiliate Marketer
1. Build a Website On a Niche Topic
Building a website is not as complicated as you may think. There are many user friendly programs out there they provide easy to follow, step by step instructions. Ideally, you want your website to be about something that you enjoy or find interesting because you'll be communicating about your topic often. You don't have to be an expert, you just have to take the time to learn a little bit more than a complete beginner. If it's something you're interested in, you probably will already know something about your chosen niche anyway. The more defined your niche, the more easier it will be to reach your target audience. For example,  there is the health market, which could segment into weight loss, which could segment further into losing belly fat, which could go more specific to losing belly fat for new mums.
2. Find Quality Products To Represent
A super affiliate marketer understands the niche he or she chooses to venture into. They know which products are hot and will solve a problem for their customers or make their customer's lives easier. That's why their customers will want to buy them. The more you know about your niche, the easier it is to pick just the right products to promote. If you're promoting physical products, check out the best sellers at Amazon or ebay to quickly gauge high demand items. If you're selling digital products, check out cbtrends.com to see product performance from the ClickBank Marketplace. You can also look to see if your favorite companies have an affiliate program. Most companies today do recognize the benefit of having affiliate programs for online marketers to promote their products and services.
FREE Affiliate Marketing Course: How To Start A Profitable Online Business

3. Add Quality Content To Your Website
Content is perhaps the single most important aspect of being a super affiliate. You can provide content in the form of:
Articles
Reviews
Comparison charts
Videos
Reports
Online courses
Checklists
eBooks
Podcasts
Newsletters
Blog Posts
Quality content that provides benefits to your readers helps to establish you as an authority in your industry. You will also find that people will start to trust you more and will share your website content with others. This will also helps towards your website search engine rankings.  Affiliate marketing is more about 'telling' rather than 'selling'.  Your primary value to any prospect or potential customer is to provide information. It's how they'll learn to trust your opinion. It's what will bring them back to your website and it's what will motivate them to click on your affiliate links and your affiliate advertising banners to make a purchase.
Learn How To Become A Super Affiliate Marketer 
One final word about becoming a super affiliate – always strive to provide the best for your website visitors. The best content, the best quality products and the best information. When they trust you, like you and value your information, they'll click on your links and make purchases. To take your affiliate marketing to the next level, check out this free webcast from Stuart Ross, an expert affiliate marketer, who reveals more about the proven steps for running a profitable online affiliate marketing business by using strategies and concepts that very few people know about.