Online Marketing Trends Effecting Your Home Internet Business
When you're running a home internet business you have to ensure that you stay up to date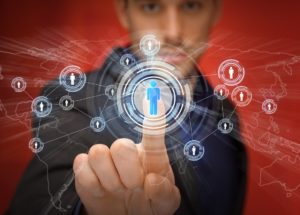 with current online marketing trends. Success in business is mostly about marketing, especially online. Great marketing can sell an average product but poor marketing cannot sell a great product.
You have to keep your finger on the internet marketing pulse and evolve and adapt with trend changes. Let's take a look at 5 online marketing trends that are happening right now and that will effect your home internet business.
1. The Growth Of Mobile 
One of the most notable new online marketing trends is that more and more people are accessing the internet using their mobile devices. In fact, 25% of internet users only access the internet via a mobile device.  In April 2015 Google changed their search algorithm and if your website isn't 'mobile friendly' you can expect your search engine rankings, and ultimately your web traffic, to take a hit.  Websites that are not 'mobile friendly' will no longer show up in Google searches made via mobile phones. Mobile marketing will continue to go from strength to strength because the online marketing trends all suggest that the number of people browsing the web on their mobile devices will increase. Click here to see if your website is 'mobile friendly'.
If your website is built using WordPress and your theme is mobile not friendly, changing themes can be a major hassle.  So instead of changing themes, this free plugin will help you get the job done.
2. The Influence Of Social Media
Social media has never been more important for a home internet business.  More and more people are looking for their favorite brands and products on social media and if they can find you there, chances are they will click through to your website to find out more information. Social media offers your business an incredible opportunity to connect with your target audience, increase your exposure, generate leads and bring in sales. The user and traffic statistics being reported about sites like Twitter and Facebook are simply astonishing. Currently, Facebook has over 1 billion users and Twitter has over 600 million users.
3. Providing Top Quality Content
Google will reward websites that provide good quality content rather than those that provide a lot of low quality content. Remember that your content should be written in a way that is pleasing for humans to read, not just search engine spiders.  Quality content helps to establish you as an authority in your industry. You will also find that people will start to trust you more and will share your website content with others. The influence of social media websites allows good content to be easily shared and distributed and there are SEO rewards to be had by the creation of good content.
4. Video Marketing 
Over 1 billion people use YouTube every month. And with Google owning YouTube, these two giants can send a lot of traffic to your website.  There is no need for fancy software or plugins either.  You can make a simple video very quickly by putting together a slideshow presentation with Microsoft PowerPoint and exporting to video format. Or you can go a step further and make a video with you talking about the benefits of your product or service, all filmed and uploaded via your smart phone. Some of the top home internet business videos are made with nothing but free online tools.
5. Tracking and Internet Marketing Metrics
The home based businesses that work are the ones that analyse and track how their website visitors interact with their website. For example, what page is visited most frequently, how long do visitors stay on your website, do many leave seconds after arriving?  By analysing what your website visitors do on your website, you can fine tune your website so that your visitors get a better experience on your website and this will lead to an increase in sales. It is more important than ever to track your return on investment for paid marketing too. There are now new metrics that measure return on investment for mobile marketing and social media campaigns. Even the smallest home internet business will need to get to grips with internet marketing metrics to measure the effectiveness of their advertising spends and to avoid paying over the odds for targeted traffic and leads.
Keep Your Home Internet Business Up To Date
Every business needs a set of tools and resources to make it operate more effectively and efficiently. And it's no different for your home internet business. Trying to keep up to date in the online business world is not easy, so why not let somebody else do it all for you?  The Digital Business Lounge is an easy to use platform that lets you quickly create beautiful websites with all the Internet marketing tools you need to run a successful online home business. There is nothing to download or install, no additional hosting is necessary and it's easy to move any existing domains or hosting to it.  It has a full customer service team, step-by-step video training tutorials and It will keep you up to date with all the latest online marketing trends with your own personal notification centre.