Achieving Home Based Business Success
Home based business success does not just happen overnight. You have to sell the right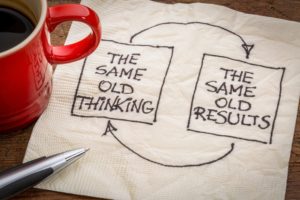 products and services to the right people at the right time. The internet has made it possible for people from all walks of life to build their own home based business, something that may not have been possible for them to do because of the high costs associated with setting up a traditional business in the offline  world.
However, just because your home business is on the internet, it does not guarantee success. You can begin your day full of enthusiasm and motivation to work hard on your business and go to bed feeling overwhelmed and frustrated. The key to home based business success is to maintain a positive, yes you can do it, mindset. But that's easier said than done, right?
Here are 5 keys to help you create and sustain a positive mindset so you get the results you want and deserve.
5 Mindset Strategies For Home Based Business Success
1. Surround Yourself With Positive People
It is surprising how much influence other people have over our own personal energy and mood. Your home based business success can be stalled by people, however well-intentioned they are, who undermine your ambitions and efforts. When you have people around you who inspire you, believe in you and want you to succeed, there's no room for doubts and even when they creep up, they're quickly swept away. If you can't find positivity from the people around you, join an online community of like minded entrepreneurs to keep you motivated and provide support.
FREE Checklist: How To Achieve A Mindset For Success
2. Positive Affirmation
Repeating positive affirmations has been shown to get people through tough times and to actually help them truly believe what they're saying. For example, every morning when you wake up and last thing at night before you go to sleep you could say to yourself "I will achieve the home business success that I want and deserve". Many of the most esteemed business professionals have used the same affirmation strategy to attain their success.
3. Don't Let Negative Thoughts Take Over
We all have negative thoughts every so often. But these negative thoughts and feelings can take us off track and stop us from achieving want we want. Naturally, stopping these negative thoughts takes practice and determination.  When you the negative thoughts spring into your mind, try to figure out what has triggered them and use the positive affirmations mentioned above to turn it around. For example, if you make a mistake or get something wrong, look it as something that you have learned not to do and how you can now avoid it again in the future. Remember that even the most successful home based businesses have made mistakes at some time or another.
4. Set Goals But Make Them Achievable 
The Law of Attraction is based on a simple premise that the thoughts, desires, and wants you put out into the world is what will come flowing back to you. You can't sit back and wait for success to come to you without doing any work but if you're too desperate for home based business success you will start to become disappointed and frustrated with every step you take. Set yourself goals and intentions but make them achievable. Have faith in yourself and allow yourself a small reward or treat when you do achieve an objective.
5. Pay It Forward
When you are able to help another home business entrepreneur it is incredibly satisfying and motivating. There are many online communities made up of the owners of successful work at home businesses who all help each other. Providing motivation, support and guidance to others helps you to focus on your business. It gives you the determination to learn and discover more so that you can help somebody else with a different problem. The expressions of gratitude that you'll receive will enable you to maintain a positive perspective and to face your challenges as opportunities rather than obstacles. Remember, what goes around, comes around and one day when you need a little help, it may just come from somebody who you helped in the past or from somebody that has the same mindset as you. 
Free Checklist: Cultivating A Success Mindset
A success mindset means that when you have challenges, you'll be able to work through them with confidence and clarity. It means that when you are presented with an opportunity you'll be able to set fears aside and take advantage of the opportunity. A success mindset means a more powerful, and more enjoyable, business. Download my free checklist, Cultivating A Success Mindset and start taking steps today to embrace a success mindset and watch how your business, and your life, change.