Answer These Questions Before Starting Your Own Online Business
Starting your own online business can be an exciting prospect. There has been a huge growth in the number of people buying and selling products and services on the internet and people from all walks of life have taken advantage of the online business world. There are over 3 billion people who have access to the internet and this figure is increasing by the day, which provides an almost limitless customer base.
When you start an online business you literally have the potential to reach customers from all over the world, 24 hours per day, 7 days per week. But the internet is a competitive environment and before you dive in there are a few questions that you need to ask yourself before starting your own online business.
5 Questions To Ask Before Starting a Small Internet Business
1. Are You Starting Your Own Online Business For The Right Reason?
You may want to set up an online business simply for the money that it will generate. If you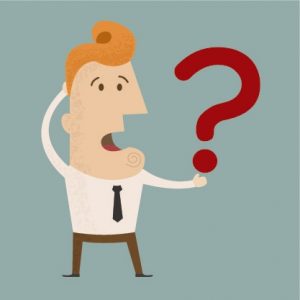 are, don't think that the internet is a route to get rich quick. Just like any other business, it will involve work, time and resources before you see any return. With high hopes of making tons of money, sometimes a new entrepreneur may lose sight of his or her customer. Remember that a business only survives because of its customers and if you offer no value to a customer, they will not buy from you.
2. What Type Of Online Business Will You Start?
There are many different options when you start an online business. Will you produce your own products or will you sell somebody else's and earn a commission on your sales. Will you sell physicial products that are shipped to the customer's door or digital products that a customer can download instantly to their computer? There is also the option of teaching or coaching online or selling you services as a freelancer
3. Who Are Your Target Audience?
Knowing that you want to create a business and knowing what that business is will simply not be enough. You need to know who your target audience is and who your ideal customer is. Honing in on a target audience is something that you can delve into even deeper by creating a specific niche and then going on to create a sub-niche. In this manner, you will be certain that you have focused on a specific need for an even more specific customer.
4. What Is Your Action Plan?
Setting goals and measuring them is essential when starting your own online business. Put a plan into motion, but allow yourself flexibility to expand on that original plan. Ask yourself if your business plan is too narrow minded or if it will achieve the desired outcome you seek and go beyond even that. Make sure you research if there is enough demand for the product or service you are offering or if you will be just another internet business offering the same old thing. Ask yourself if you can put a new innovative twist onto something tried and true.
5. How Much Time And Money Are You Willing To Spend?
Ask yourself how much time and money you are willing to dedicate to your new online business. You cannot expect to spend very little time or money and get a massive return. Although the costs of starting your own online business are lower than starting a conventional 'offline' business, you will need to set aside a budget for essential software and marketing. Also, think about whether or not this is a part-time business or a full-time endeavor. Do you have enough funds to last for six months to a year until your business becomes steady enough to stand on its own two feet?
The Proven Steps For Starting Your Own Online Business
Once you are able to answer these important questions, you can be well on your way to starting your own online business. Regardless of your age, education, technical skills or qualifications there are no specific requirements for being a successful online entrepreneur. However you will be more successful with a solid business model to work from, clear direction, training and support. If you don't know how to do online business or you're not achieving the success that you want, check out this FREE Online Business Webinar that reveals the proven steps for starting your own online business so that you can begin making profits online and grow a business you are passionate about