Ready To Start An Affiliate Home Based Business?
An affiliate home based business is where you sell other peoples' products and services online.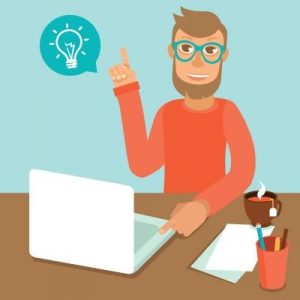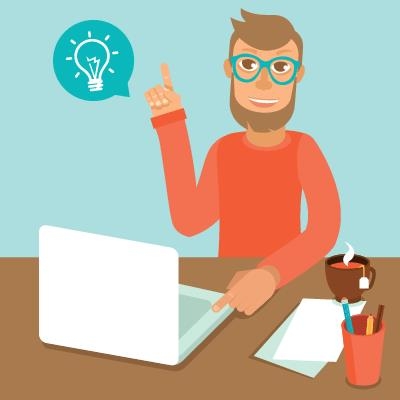 It's a great way to start a new home based business because all you need is a computer and access to the internet. You don't need any storage space for stock and the business can be worked on in your spare time.
You are called an affiliate because you are associated with the particular product or service that you are selling but you're not part of the business that actually produced it. You don't have to worry about creating products, organising payment systems, sorting out delivery or any customer queries. The product owner does all of that. Your job as an affiliate is to direct prospective buyers to website page where the product is for sale. If somebody buys the product after clicking on your link to the sales page, then the product owner will pay you a commission.
Here are the 5 steps to building a legitimate affiliate home based business.
5 Steps To Building An Legitimate Affiliate Home Based Business
1. Decide What You Want To Sell
The key element of an affiliate home based business is promoting the right products to the right people at the right time. The major attraction to product owners about allowing affiliates to sell their products for them is that the affiliates do all the marketing. The product owner pays nothing if the affiliate doesn't sell anything. There is a huge choice of products and services that you can sell with an affiliate marketing online business. So, as an affiliate you have to carefully chose which products you want to promote.
2. Choose An Affiliate Program
Once you have decided what types of products or services you want to sell, you need to find some businesses that have that product and use affiliates to sell them. There are lots of affiliate businesses to choose from but not all affiliate businesses are the same. Make sure you know how much commission you will earn, how you will get paid and what proof there is that their product actually sells. The best affiliate marketing programs will provide you with sales copy, marketing materials, target customer details and range of different up-sells and down-sells. One of the most well-known affiliate programs is the Amazon Affiliate Program where you can sell any product on the Amazon website. You can also find a huge choice of other companies with products you can sell at CJAffiliate, ClickBank and JVZoo.
3. Get Your Unique Affiliate Product Link
Now that you have chosen the products you want to sell and the product owner who best suits your requirements, you need to get the product owner to issue you with a unique affiliate link (sometimes known as a 'hoplink').  This is the link that directs a potential customer to the product's sale page. When a potential customer clicks on your unique affiliate link, your link is automatically embedded in a small file, called a cookie, that is saved on their computer. When that visitor buys something from the website, the cookie shares your affiliate ID, so the product owner instantly knows that you are the affiliate and that any commission from that sale will be paid to you.
4. Getting Your Prospects To Click Your Link 
Obviously, the home based businesses that work in affiliate marketing need to get prospective customers to click on their unique affiliate link. When it comes to driving prospective customers to online sales pages, there are 2 main routes to take. You can use free marketing methods or paid marketing. Free website traffic can take time to gain momentum, but once it starts, it can be like a constant flow of potential customers visiting your website and sales pages. When you buy website traffic, it delivers results but the traffic stops as soon as you stop paying for it. So you have to ensure that you spend your money wisely. Both free and paid traffic strategies have their advantages and disadvantageous and it is always advisable to use at least one of each method.
5. Build A List Of Prospects
In its purest form, an affiliate home based business can generate income online without having your own website. However, when you have your own website it helps to establish you as an authority in your chosen niche, publish your own blog, write product reviews and, most importantly, build a list of prospects. Setting up a website is not as complicated as you may think. The WordPress website building platform is an easy to use and affordable way to get a professional website online quickly and easily.  If you send a prospect directly to a product sales page and they don't buy anything, that prospect is gone forever. However, if you have a list of prospects that you have gathered via your website, you can still send them to a sales page, but if they don't buy, you can send them to another sales page in the future.
Free 'Crash Course' For Starting An Affiliate Home Based Business
When you know how how to do affiliate marketing, you'll see it's a great way of earning from other peoples' products and services, without any of the risk or heavy lifting. You don't need to go the time, trouble and expense of creating your own product. That saves you a ton of time and hassle, and you can become profitable that much faster. To learn more about the buying, selling and marketing processes that occur on the internet check out this Free Online Business Webinar where internet pro Stuart Ross reveals his proven formula for  making money online with an affiliate home based business.