5 Considerations When Starting A Business In 2016
If you're thinking about starting a business in 2016 you can't ignore the internet. The growth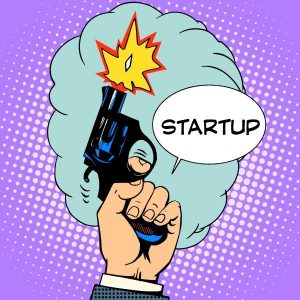 in the number of people buying online. There are over 3 billion people with access to the internet and 80% of the online population has used the internet to buy something. These numbers are growing every year. The internet is the biggest marketplace ever known and with e-commerce sales growing by approximately 20% each year, more than US$1.5 trillion will be spent online in 2016.
But, even if the best business to start in 2016 is an online business, the basic rules of business cannot be ignored. Your 2016 business ideas still need a clear plan and strategy on how you will achieve your objectives. Here are the 5 basic steps to starting a business in 2016.
5 Basic Steps To Starting A Business In 2016
1. Get Some Start Up Funds
Although the cost of starting a business in 2016 on the internet is considerably lower than starting a traditional 'bricks and mortar' business, you do still need some money upfront to launch your online business. The primary reason businesses big and small, off-line and online, fail so quickly is a lack of capital. Have a plan in place to allow for access to funds whether that be through sales, outside investors or diverting some your personal income to your business. Although an online business does not require a physical premises to operate from or large amounts of inventory, you will need a website, a domain name, website hosting and funds for marketing.
2. Get Online
When your business is on the internet you can be selling your products and services 24/7, 365 days a year. You can reach customers from all over the world and have systems in place that will automatically send them the items they have purchased. You don't have to be a computer expert to get a website. There are many different step-by-step platforms that can you online quickly and easily.
3. Know Your Unique Selling Proposition (USP)
So you think that the best small business to start in 2016 is selling widgets. But don't forget that the world already has plenty of widgets. Why is your widget different? What gap in the widget marketplace does it fill? Why is your widget better, faster or bigger? Businesses fail all the time because they are not unique. The internet is big marketplace and when starting a business in 2016 you need to establish your product's unique selling proposition (USP), so that people have a reason to buy from you, rather than somebody else.
4. Understand Your Target Market
Not only do you need to know who you are trying to sell to, you also need to understand how your target customer thinks. What are the hopes, fears, worries, problems and dreams that your target market has? How can your products or services help them to achieve their hopes or dreams or solve their problems or worries?
5. A Proven Business Model
Many people like the idea of starting a business in 2016 and then jump in without a clearly defined model. They put some money together, come up with an idea for a product or offer, and throw open their virtual doors. That is wishing on hope and luck. Find a proven business model that will work in your market, tailor it to your offerings, and work your model. Know how much upfront investment capital you will need to stay in business, how many sales you will need to make each month and how you will make them. Have a process for moving from prospect to customer to profits.
Free Tutorial Video For Starting A Business In 2016  
The only thing that will stop you from starting a business in 2016 is fear. Fear of the unknown, fear of getting it all wrong or fear that you don't have the skills or knowledge to succeed. That's why it's important to have some guidance along the way. Very few business have achieved success without a solid business model to work from, clear direction, training and support. If you don't know where to start or you're worried that your fear will hold you back, check out this Free Online Business Tutorial that reveals the proven steps for starting a business in 2016.