Create An Effective Email Marketing Campaign
An email marketing campaign is a low cost and fast way to reach out to your customer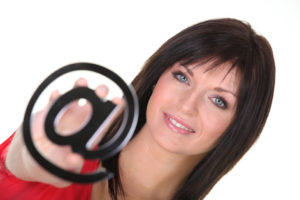 base. If you have the right software, it's easy to track the effectiveness of an email marketing campaign as you can see who has opened your opened your email, who has clicked on the links within your email and  who has actually made a purchase.
But, when someone signs up to your list, you're not guaranteed to have them as a loyal subscriber forever. You have to work to keep them and effective email marketing is all about proving value. In this article we'll look at how to do email marketing so that your subscribers look forward to receiving your emails and not deleting them as soon as they land in their inbox.
Top 5 Tips For Effective Email Marketing Campaigns
1. The Layout Of Your Email
To allow your subscribers to relate to you, your email marketing campaign needs to be delivered in a format that they would expect from a business in your industry. You can choose between a highly professional newsletter style email  or use simple plain text. If your market  is one where images help your audience, for example crafts or cooking, then you might want to consider using something where you can include images in your email.
The most important  element is to remain consistent so that when your readers open the email, they instantly know it's from you because they've learned your style. Make it as enjoyable and easy to read as possible, not cluttered and difficult to find information.
2. How Often Should You Send An Email?
There is no right or wrong answer on how often you should send an email to your database for it to be a successful email campaign. The main issue for effective email marketing is to be consistent with your mailings and don't just email once in awhile most of the time and then blast them with emails everyday for 2 weeks just because there's a promotion or sale. As long as you're providing value to your subscribers, you can be a little more bold and daring with your frequency. It's when you lack value and subscribers regard you as an interruption that you begin to have a problem.
3. Always Provide Quality
If someone emails you asking a question, always reply to that person individually. You can then create an email marketing campaign based on answering that question for your whole list, as they could be struggling with the same problem. Also, one of the things the people on your list will appreciate is an honest and reliable product review. This is not just a blatant sales pitch about a new product but a proper implementation review where they can read all of your thoughts on everything from the promises of the sales letter to your results of the implementation of the product.
4. Be Available
An effective email marketing campaign will answer the questions or problems that are challenging the people on your list. The only way you can find out what these problems are is ask the people on your list. Ask them what their challenges are and then be prepared to answer the emails when they come in. Obviously, the more your list grows, the harder this becomes so you have to adapt your business model and outsource some of your tasks. When you become a marketer who takes the time to help others, word gets around and you'll have more people joining your list, buying your products and recommending you to their friends.
5. Be Honest And Transparent
One thing your subscribers will love and tell others about is if you're honest and transparent with them. They love seeing your struggles in addition to your successes. whether it's with dieting, earning money, or dating. Effective email marketing is about building relationships with people and when your readers feel a connection to you it means letting yourself be seen as human. Don't think that you can't make mistakes and share those with the people on your list. Often,  it will endear you to your list even more and you'll become known as a genuine marketer within your niche.
Effective Email Marketing Starts In One Place
Effective email marketing starts with reliable campaign email marketing software that makes it easy for you to manage a targeted, permission-based email list of potential and actual customers. You need to be able to integrate  your email marketing campaign with your website, social media and RSS feeds so that you can automatically deliver a sequence of messages to your audience, create newsletters, target different sections of your database, track your performance as well as collecting, managing, and segmenting your customer base. The industry leader for this software is AWeber. Take a free trial on the official AWeber website to learn more about effective email marketing.