The Email List Building Formula
In the online business world, email list building is the process of getting permission from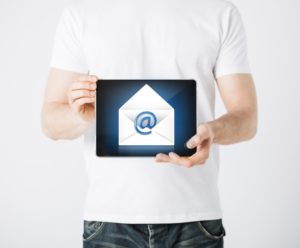 prospects to send them emails that are related to your products or services. In simple terms, it is a database of contact information of people who have shown an interest in your business and are willing to consider buying from you.
So why is email list building considered so important for online businesses? After all, you could just send your prospects directly to a sales page for them to buy from you immediately. But unfortunately it is not that simple. Statistically, a prospect needs to see your message at least 7 times before they are ready to make a purchase. Also, the prospect has no real idea who you are, so you have to build trust and prove that you are a genuine authority within your marketplace. And this is achieved via email marketing. So how do you build a customer list?
6 Easy Steps For Email List Building 
1. Get An Email Autoresponder 
As your email database grows it will become impossible for you to manage and build a customer list manually. When you're building a mailing list you need reliable email list builder software. This software can automatically send prospects a series of pre-written messages when they join your list and keep track of who you send it to, what the subject line was, the body of the email, open rates, click-through rates and how many messages you have sent.
2. Put An Opt-in Form On Your Website
Your email list building strategy starts with an opt-in form. This is a form that can easily be created by your autoresponder software. You position the opt-in on your website so that your website visitors can see it and  insert their email address. You only need to ask for their email address  as at this stage, as you can obtain more information about them over time via your sales funnel (see point 4).  Also, the more details you ask for, the less likely people will be to provide you their information.
3. Provide Something Of Value For Free
To encourage somebody to provide you with their email address, you will need to offer something of value in return. This is how to build your list. Keep in mind that what you give away for free will reflect back on the quality of the products and services that you sell.  You could give away something like a free report, video or newsletter related to your business and it should be emailed to the person as soon as they opt-in to your list via your autoresponder.
4. Set Up A Sales Funnel
Now that the prospect is on your list, you need to guide them through a process of understanding the benefits of your products and services. This is your sales funnel, which is a series of messages emailed to your prospect with various product up-sells and down-sells. As you build a customer list,  a prospect will, on average, need to see or hear your marketing messages at least seven times before they take action and buy from you.
5.  Always Provide Value
One of the most crucial elements of email list building is to continually provide value to the people on your list. Obviously your content is directed toward specific reasons to buy your product but you don't want to make it sound like a continual sales pitch. If you provide valuable information the people on your list will start to trust you and regard you as an authority in your market. They will then be more inclined to buy from you.
6. Look After Your List 
Never lose the trust that the people on your list have given you. Only send emails that are related to your business or industry. This is why people subscribed in the first place. If you send totally unrelated information or if you allow other companies to use your email list, the people on your may get spammed and many will probably unsubscribe. Your email list building efforts will become almost impossible if you gain a reputation for sharing your data with other unrelated businesses and not keeping your list private.
Email List Building Made Easy
Anyone who has an profitable online business will tell you that, to achieve success, you need an email list building system. But building your own email opt-in page can be tricky. Trying to upload backgrounds, add text, videos or images to appeal to your target audience can be time consuming and frustrating. This Lead Capture Page Software has everything you need to help you build a customer list and turn your next idea into a live and ready-to-market webpage in just a few minutes.