6 Ways To Use Digital Information Products
Are digital information products really worth the time and effort to produce? After all, people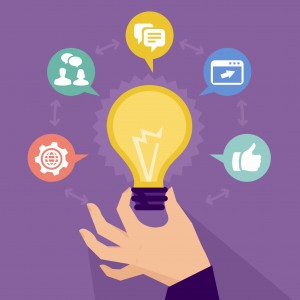 use the internet to find information and a lot of it is provided for free. But that's where the problem starts. Because there is so much free information online it can a long time trying to find what you're looking for. Digital information products are items that you can download directly to your computer and provide what you with what you want in an organized format.
Also, a lot of information on the internet is not 100% correct and is unreliable. However, if you are an expert or specialist in a certain industry you can sell digital products online when people see you as an authority in your chosen field.
If your business needs a boost, digital information products can raise not only the level of visibility but also the level of expertise of your niche business. Here are 6 ways to use them.
6 Uses for Digital Information Products
1. List Building
Everyone wants to make a profit but you often have to give something away to get prospective customers to join your list, especially if you're new in the business. Create a special report or a short eBook and offer it free in exchange for subscribing to your list.
2. Sell For Profit
One advantage when you sell digital products online is that they can work on autopilot for your business. Delivery doesn't require postage stamps or boxes. Profits can be increased exponentially with the right marketing.
3. Upselling
While you are using that free eBook to build a list for your business, link it to a variety of products that can be sold. For example, when your new subscriber submits their information on the opt-in page, they are then redirected to a page where they can also have access to an e-course related to the eBook for a great price.
4. Lead Generation
Offer contests on your social media sites with free digital products as prizes. Be sure to mark what price these products would normally sell for so readers know they are getting a deal. Provide ways for readers to share the contest with others as well.
5. Newsletters
People like to get things for free as long as what they receive provides value. Send out a monthly newsletter to your list complete with a link to a free video or audio on a subject that will interest them. They can then receive interesting information and another link to more of the same for a price.
6. Increase Visibility
You may market to customers but that doesn't mean you should exclude other businesses. Network with other business owners at meetings or seminars and on business websites like LinkedIn. Participate in online discussions, but also provide free access to some of your digital information products like select white papers or videos in the spirit of sharing and good faith.
Create Digital Information Products The Easy Way
Digital information products are items that are created by you but delivered in a virtual format. The postman won't deliver a box to your customer's door with your digital product in it. Instead, a payment and delivery system is used to accept the customer's payment and then it provides a link to download it directly to their computer. But it can be challenging when you first try to sell digital products online. The easiest solution is to have a simple system where it's all done for you. Check out this done-for-you digital information product, with ready-made sales materials, ready to resell, rebrand and you keep 100% of the profit!