How To Get More Customers To Buy From You
Every online business owner wants to get more customers. And to get more customers you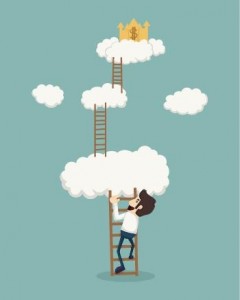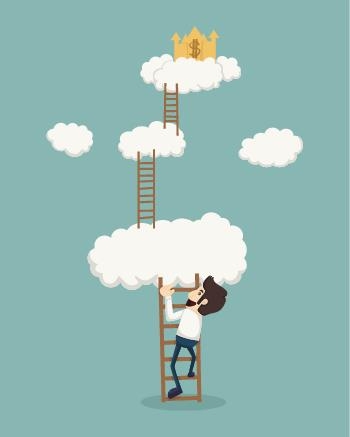 have to get people to know, like and trust you. You have to demonstrate to your prospective customers that you are a genuine person who understands the wants and desires of your audience and can help them get those wants and desires.
But newcomers to the online business worry about positioning themselves as an authority or leader in their chosen niche. To build you online business you don't have to be an expert. You just need to know a little more than your prospective customer and know how to help find the product or service that they are looking for. Here are 7 ways you can build your online business, get people to know, like and trust you and ultimately get more customers.
7 Ways To Build Your Online Business & Get More Customers
1. Know Your Target Audience
One way to get customers to your business is to hang out with them. Social media networks give you the perfect opportunity and commenting on blogs and forums are also great way to get prospects to notice you. As you make yourself known on the sites where you contribute to the discussions and questions that get asked, you'll become the go to person that people turn to for help and they will see you as an expert in your field.
2. Answer Questions
When commenting on blogs or forums, find solutions to the problems that people have and help them in any way you can. Show up to serve. This process takes time and effort, but that's why some online businesses get more customers than others. They take the time to make themselves known and have a passion for what they do. It's not enough just to want to make money – you have to love what you do.
3. Give More Than Others
Take time to check out your competition to see what they are doing  and out-deliver them. Give your target audience more value and have a clear reason why they should buy from you rather than somebody else. If you don't know that reason, how do you expect your customer to know!
4. Deliver Quality
To get more customers you have to deliver value.  Make it different and make it accurate. Also, deliver on time. Find a topic or give it a twist that hasn't been done before and watch your customers (and non-current customers) flock to your product.
5. Never Stop Learning
If you take the time to learn how to navigate the process to success, you can add coaching or teaching to your list of experiences. This can provide a money-making side business that will not only make extra income, but will further establish you in your niche.
6. Mix and Match
Learn how to mix and match your products and combine them as one to sell as a stand-alone. Or, divide a stand-alone product into several products such as short reports for those consumers who would rather dip a toe in with you than jump all in with a bigger purchase.
7. Vary Your Delivery Methods
Don't just rely on one marketing strategy to get customers. If you've been concentrating on written content, try videos or podcasts to see how it flies with your audience. Interviews with leading experts in your niche also work very well and can improve your reputation.
Get More Customers For Your Online Business
To build your online business you need to reach your target audience. Your messages need to be into places where your audience will see them. One of the best ways to do this is by using ezines.  Ezines are highly targeted electronic newsletters which are delivered via email to people who subscribe to them. Just like regular printed magazines, an ezine reader is interested in the information and articles contained in the ezine. Almost every successful marketer either publishes an ezine or uses ezines in their business. Check out this free Ezine Formula Report that reveals how can help you get more customers using the marketing power of ezines.