5 Ways To Boost Your Affiliate Income
The one thing that many affiliate marketers struggle with is increasing their affiliate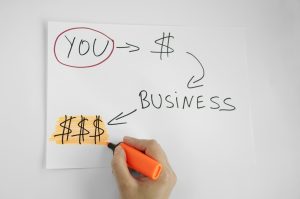 income. Affiliate marketers have a distinct advantage over product creators because they have none of the responsibility for creating the product or the management of the affiliate program.
But, as an affiliate marketer, you might find great products, understand the ins and outs of list building and pre-selling, but somehow how your affiliate income is not at the level that affiliate experts are earning. Here are 5 little known affiliate marketing strategies that the experts use and you can too.
5 Affiliate Income Secrets That You Can Use
1. Be On The Lookout For Savings and Value
Your job as an affiliate is to help consumers find the products they need. You're the liaison between searching and solutions. But you can make more sales if you go the extra mile. Whenever you're about to promote something, try to find some extra value for your customer.
Take the time to research the internet affiliate programs that have products that appeal to your audience. Look for percentage discounts, free trials, bonuses and even pre-order specials that you can offer to your customers. Get in contact with the product owner and ask about different offers they have set up. Some product owners will be sell their product for full price on their website, but at a discount on a forum section.
If they don't have any specials running, you can ask for them to set up a special discount just for your list. Some will set up an on-going one and others will allow you to run a special discount for a limited time. Don't worry about losing income when you're promoting discounts. Your affiliate income will increase because shoppers are looking for budget-friendly deals they can buy.
2. Don't Just Promote – Review
Right now there are thousands of affiliates out there trying to compete for the attention of cash-in-hand consumers. How will you set yourself apart and get prospects to click thorough on your affiliate link?
You do this by creating genuine reviews. There's a big difference between someone who will promote any old product to earn a quick buck and someone who values their reputation enough to make sure they carefully recommend only the best products for their audience.
If possible, purchase the product you're promoting. Avoid buying the product and then asking for a refund as it can get get you blacklisted. Also, it damages the seller's statistics for conversions and refunds. If you don't want to buy it, ask the seller if they will provide you with a free review copy. If you've already established reviews on your blog that you can point them to, share those – because it will prove to them that their gift won't go to waste.
Let people know the truth about the products and don't make behind-the-scenes deals to write glowing testimonials. Your responsibility is to your readers, not to sellers willing to cut a deal.
3. Conduct a Comparison Between Products
Your audience are looking for solutions. They want the best value, which means a combination of quality and monetary investment. Take a little time to figure out what solution your audience needs and look for a couple of products that you can compare.
You can then write a comparison review which looks at the price of each product, what you get when you buy it, the number of formats it comes in (eg, text, video, audio etc) and any other nuggets of information you pick up. You can determine the winner or let your audience decide.
FREE Checklist: Affiliate Marketing For Beginners

4. Expand Beyond the Usual Boundaries
A blog is one of the best ways for marketing affiliate programs. A blog is inexpensive to run (you just need a domain and website hosting), it's easy to operate and manage and it will rank well in the search engines if you run one properly.
Social media also offers opportunities for affiliate income. Use Twitter to follow people in your niche so that they'll follow you and hopefully you'll get your links seen by more potential buyers. Many affiliates find that their Google+ posts rank well, while their blog doesn't. So link to your blog from G+ and reap the rewards of the SERP ranking power that this social network has. If you can build a fan page or group on Facebook, then you can do the same thing you can do on a blog pretty much – write long posts, insert hyperlinks, and engage in comments. Just don't get yourself in trouble by spamming lots of people with affiliate links because you'll get banned.
Email marketing is another way to increase affiliate income. Some affiliates mistakenly believe they don't "have to" build a list when they're just affiliates and not product creators. But  every expert affiliate marketer will not only have a list, but will be constantly building it. With email marketing you can directly connect with individuals who have proven that they are buyers in the past. Give away a free report to get them on your list. Then email them whenever you have a new review on your blog or whenever you want to directly promote a product within the email itself.
5, Use Your Personality 
Whenever you're writing your next review or blog post focus initially on connecting with the emotions of the buyer. What would you feel if you were in their shoes? Would it be desperation, eagerness, hope, or what? You want to be able to discuss your own emotions as you implement or use a product – whether it's tangible or digital. People buy from people they know, like and trust. A consumer will be more likely to buy from somebody if they feel a connection with them.
Free Training To Help You Boost Your Affiliate Income
Affiliate marketing experts seek out the best affiliate income opportunities. They find the best products for their audience in both the tangible and digital arena. They look for and find the best residual income affiliate programs and high income affiliate programs to boost their online success. If you want to learn more on how to do affiliate marketing so that you increase your affiliate income, don't miss this Free Affiliate Marketing Online Course from the Six Figure Mentors and Digital Experts Academy.