Avoid These Mistakes With Affiliate Internet Marketing
Affiliate internet marketing is one of the most effective and powerful ways of earning  money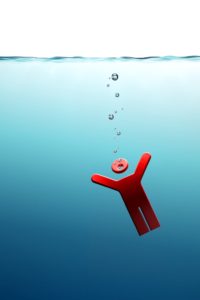 online. It allows many people the opportunity of starting an online business that they may not have had otherwise. Affiliate marketing programs are easy to join, straightforward to implement and pay commissions on a regular basis.
So what is affiliate internet marketing? In simple terms, it is a commission based business model. You sell other peoples's products and services online and when you make a sale, the product owner pays you a commission. It is one of the easiest online businesses to start because you don't have to create any products, buy any stock or worry about deliveries or payment systems as the product owner takes care of everything.
However, when starting an online business, there are pitfalls to watch out for, even with the best internet affiliate programs. Committing some of the most common mistakes will cost you dearly, and that is why it is better to avoid them than be regretful later on.
The 3 Most Common Mistakes With Affiliate Internet Marketing
1. Choosing The Wrong Affiliate
Many people want to earn from affiliate internet marketing as fast as possible. In their rush they choose a product that is in demand without actually considering if the product appeals to them. This is not a very wise move as you will have more success if you choose to promote a  product or service which really interests you.
Starting an online business does involve work, effort and resources and if you don't have any interest in the products you are selling, your motivation to continue won't last very long. Pick a product or service that appeals to you. Then do some research about that product to see if it is in demand. Promoting a product you are more passionate about is easier than promoting one for the sake of the earnings only.
2.  Joining Too Many Affiliate Programs
Affiliate internet marketing programs are easy to join and it is easy to get tempted into joining lots of different affiliate programs to try and maximize your earnings. Besides you may think that there is nothing wrong with having lots of online business ideas and there's nothing to lose by being part of many affiliate programs.
True, that is a great way to have multiple sources of income. However, joining multiple programs and attempting to promote them all at the same time will prevent you from concentrating on each one of them.
The result? The maximum potential of your affiliate program is not realized and the income generated will not be as significant as you initially thought. The best way to get excellent results is by joining just one program that pays at least a 30% commission. Then give it your best effort by promoting the products enthusiastically. As soon as you see that it is making a reasonable profit, then maybe you can now join another affiliate program.
3. Not Building A List
If you're serious about starting an online business, you need to build a list of customers. This list is the names and email addresses of potential and actual customers who have voluntarily given you their permission to send them emails about your products and services.
When somebody first visits your website, the chances are that they will not buy from you there and then. But if you get them to provide you with their email address you can keep in contact with them via email until they are ready to buy. Email list building is the key to the success of any affiliate internet marketing business.
The Proven Way To Starting An Online Business
Affiliate internet marketing is a business that requires self-motivation and focus. Once you are aware of the the mistakes that can cause a lack of profits and productivity, you will be more able to grow your business and be profitable long-term.
To help you maintain a good source of income and survive in this online business market, check out these proven steps for running a profitable affiliate internet marketing business.