5 Pitfalls Of Affiliate Marketing Online
Firstly, affiliate marketing online is a great why to start a home internet business. But there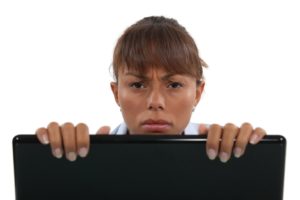 are pitfalls to watch out for. Committing some of the most common mistakes will cost you dearly, and that is why it is better to avoid them than be regretful later on.
Affiliate marketing online is all about associating yourself with somebody else's product or service that you will be selling. Everything you and the product owner does will reflect back on your online reputation. Here are 5 pitfalls to watch out for.
5 Poor Strategies For Affiliate Marketing Online
1. Selling Products That Don't Interest You
If you have no interest or don't understand in the affiliate products that you are selling, it won't be very long before you get bored with them. It will also make it very difficult for you to understand and connect with your target audience. You don't have to be an expert in your chosen niche but you will have more success if you are passionate about your chosen products as your enthusiasm will keep you motivated.
2. Using Poor or Untested Affiliate Programs
Unfortunately, there are some affiliate marketing scams out there that promise ridiculous results in a very short time or lots of money with little or no investment and effort.  If you don't believe the product sales pages, neither will your audience.  Before you promote a product or service, do some research to see if other affiliates or customers have written testimonials on the credibility of the program. Many top affiliate marketing programs are associated with experts in that particular industry. If your chosen program is, you are assured that it is of high quality and standard.
3. Always Trying To Sell, Sell, Sell
If you are only focused on selling and nothing else, you'll find it very difficult to build any kind of relationship with your customers. Think of affiliate marketing online as 'telling' rather than 'selling'. You need to build trust and respect from your prospective customers.  Build a list of prospective customers and develop a relationship with them so they see you as a regular person, not a hard sell sales-person. Share useful information, videos or posts you think may be beneficial to them, even if they are not yours. That way,  your prospects will soon start to trust your opinions and be more inclined to buy from you.
4.  Not Caring About Your Customers
Affiliate marketing online is all about find the right customer for the right product. Even though you are not directly part of the business that you promote, the people who buy from you will associate you with the product. They will have brought that product upon your recommendation because they trust and value your opinion. A customer list is the biggest asset for any home internet business so look after it and always provide value.
5.  Sending Offers To People Who Don't Want Them
Email marketing is one of the most effective marketing techniques for affiliate marketing online. But, if you send emails to people who have not given you their permission to send information to them, you will get labelled as a spammer.  The foundation for effective email marketing is managing a targeted, permission-based email list and only sending information that is relevant to what your subscribers want.
The Basics Of Affiliate Marketing Online
As mentioned above, an affiliate marketing the easiest way of starting a home internet business. You don't have to worry about creating products, payment systems, organizing delivery, customer support or any of that stuff. All you have to do is send traffic to an offer and then you get paid a commission every time someone buys through your affiliate link. It is a risk free way of learning the ropes and gauging the market before creating your own product. Check out this Free Affiliate Marketing Blueprint that explains the basics of affiliate marketing online and how you can start a legitimate home internet business.