The Online Business World Of Affiliate Marketing Programs
Affiliate marketing programs allow us to make money from other people's products and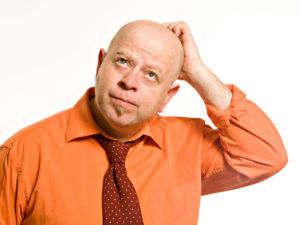 services with none of the hassles or accountability that are usually associated with an online business.  You don't need to create a product. Or a sales page. You don't need to deal with after sales support. You don't need to deliver the product or service to the customer.
Your job with affiliate marketing programs is to find a good product, and then get it in front of someone who wants to buy it.  Any when they do buy, the product owner will pay you a fair old chunk of the sale – often as much as 50%, and in some instances even more. Here are 7 reasons why affiliate marketing programs are not as bad as you think.
Why Affiliate Marketing Programs Aren't As Bad As You Think
1. You Don't Have To Create Anything
It's very simple to get started with affiliate marketing.  There are affiliate marketing programs selling physical and digital products and services in just about every industry you can imagine. From health and fitness, to making money online, from travel to hypnosis, the list goes on.  Some of the popular affiliate websites that affiliates use to find products and services to sell include: Amazon, CJAffiliate, ClickBank and JVZoo.
2. It's Easy To Learn
An affiliate is the middle man. He or she brings the seller and the buyer together. In a nutshell, you decide what you want to sell and who you want to sell it to.  You find suitable affiliate marketing programs that have the products you're looking for and obtain a unique website URL link to the product sales page. This URL link is unique to you. Your job now is to encourage prospective customers to click on that link. Newbie affiliates do need to learn how to do affiliate marketing properly so that they can use the concepts, skills and techniques needed to generate sales.
3. You Can Get Started Quickly
Often affiliates use their blogs as their main vehicle from which they direct potential clients to affiliate products and services. This is done via well written reviews, high class articles identifying key problems and offering solutions by way of affiliated products, and banner ads placed strategically on key areas of their website.
4. There Are Lots of Affiliate Marketing Programs to Choose From 
There are lots of affiliate programs to choose from. But remember that as an affiliate, you are doing the marketing for the product owner and you only get paid when you sell something. So you have to be sure to check that you are using affiliate programs that provide good quality products for your customers, pay you good commissions and provide you support with marketing materials and product information.
5. There Are Lots Of Customers Out There
Affiliate marketers still face that same issue that every online business faces – how to attract more traffic to their blogs and sites. As such, some marketing knowledge and a marketing budget are often required. But you do not need to spend eye-watering amounts of money to find customers. There are over 3 billion people on the internet and you can use both free and paid marketing strategies to reach them.
6. It Generates You Extra Income
Affiliate marketing programs make it possible for you to work from home and supplement your existing income without having to invest huge amounts of money in product development, employing staff or renting office space. If you've got a computer and access to the internet, you're ready to go. Of course, the apparent ease of affiliate marketing is also its drawback. Competition for affiliate marketing is increasing but smart affiliate marketers pick out and tap into tight, rich niches where people want to buy the products or services on offer.
7. Anyone Can Do It
The great thing about being an affiliate is that you get to benefit from, or leverage off, other people's knowledge, time, ability and experience! You don't need to be an internet whizz-kid or have a degree in computer studies. It does not matter about your age, your background or where you live. If you are willing to learn how to do affiliate marketing correctly you can be working with the top affiliate marketing programs in no time at all.
Learn How To Do Affiliate Marketing The Right Way
Learning how to do affiliate marketing involves more than knowing how to promote something via a website. It is also about learning how to understand your market and building relationships with the prospects within that market so that they become loyal customers. Making money as an affiliate requires a solid business plan, clear direction and the right attitude to success. Check out this Free Affiliate Marketing Training that shows you, step by step, how to make money with affiliate marketing programs in the most efficient and effective way.