How Affiliate Marketing Works More Effectively
As with any online business model, there are many different affiliate marketing tips and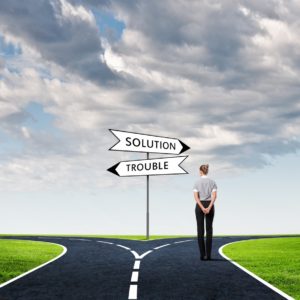 tricks out there that can help you achieve success. The challenge is often deciding what you should do or should not do and how much time, money or resources you have to implement each tip.
If you're not familiar with how affiliate marketing works, it is an online business model where you promote and sell other people's products or services and, when you make a sale, the product owner pays you commission. This means that you do not have to buy any stock, create any products or worry about shipping and payment systems as the product owner takes care of all of this. Here are 5 affiliate marketing tips that you can quickly and easily implement right away to help your online business.
5 Affiliate Marketing Tips You Can Implement Right Now 
1. Work With What You Know
Don't try and promote affiliate products that are unfamiliar to you, even if the commissions are very tempting. You will have to do a lot of  research about them and you'll have to rely on the details given by the product vendor. If you don't understand it, the chances are that your target audience won't either. Stick with what you know and become proficient in one niche before moving on to another.
2. Choose The Right Program For You
There are many different theories on how affiliate marketing works most effectively. One of the most important is choosing affiliate marketing programs that work. They all have their advantages and disadvantages, so find the one that provides you with what you need in a program. If you're using Clickbank, rather than just choosing products with the highest commission, look for ones that are popular and have a high gravity rating of at least 30. Before you start promoting any particular product, read the sales page carefully and compare it with others. Do you feel compelled to buy? If not, why should your customers? Check the product sales pages to find ones with great copy, good bonuses and reasonable prices.
3. Mask Your Affiliate Links
Did you know that  scam artists can switch out your affiliate link and replace it with their own? They can edit your cookies with their own information. Doing so allows them to take your affiliate profits for their very own. Also if you mask your links you don't have to worry about visitors removing your affiliate ID and visiting product website directly. One of my key affiliate marketing tips is to do a little bit of research to find out how to hide your affiliate links to make it harder for a scammer to take control of them. I use this free plugin for WordPress websites that allows me to shrink, cloak, redirect, track, organize and share all of my links safely and securely.
4. Don't Limit Yourself To One Product
How affiliate marketing works successfully for a lot of online entrepreneurs is using different affiliate programs and promoting them with one website. Make sure you choose products that are related with each other so you can stay on topic with your website and also still market the items effectively. For example, if your website is about golf, you can find affiliate programs that offer things like clubs, clothing, tuition, golf holidays etc
5. Create Your Own Compelling Squeeze Pages
Very often, top affiliate sites provide free reports or videos that you can give away to your potential customers. These items offer an excellent opportunity for you to generate leads for your business as you can provide  these reports or videos for free if somebody signs up to your list. To do this you need to create eye catching and compelling squeeze pages. I use this free squeeze page builder that provides a range of templates where I can select a background or upload my own plus add my own text, video or images.
Discover More Affiliate Marketing Tips
It does not matter about your age, education or technical skills as anybody can learn how affiliate marketing works. However, real affiliate marketing success comes from a having solid business plan, clear direction, training and support. Whether you want to know
how to get started in affiliate marketing or you want more affiliate marketing tips, check out this FREE Video Presentation that provides the truth about profiting online and exactly why most people struggle to scale their results and make any real money.