4 Affiliate Marketing Traffic Techniques 
There is good affiliate marketing traffic and there is bad affiliate marketing traffic. Good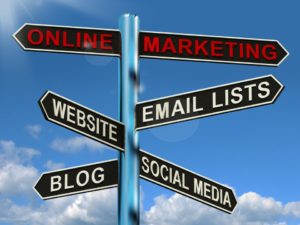 traffic comes from a targeted audience who are looking to buy the products and services that you are promoting. Bad traffic is basically the complete opposite. In other words, putting your sales messages in front of people who are not interested or have no intention of ever buying anything.
Product owners will pay an affiliate a commission when the affiliate sells their products or services for them.  The major attraction to product owners is that their affiliates to do their marketing for them and they pay nothing if the affiliate does not sell anything. That's why, as an affiliate, you want to make as many sales as possible and to do that you need quality affiliate marketing traffic.
4 Things They Never Tell You About Affiliate Marketing Traffic
1. What's Happening on Your Website?
Make an effort to get a good working knowledge of current search engine optimization techniques as this will provide you with free affiliate traffic. Search engine optimization (SEO) is the process of making your website noticeable to the search engines so that it appears high in the search rankings when somebody searches for a something that is related to your products.  You don't have to be an SEO expert to generate affiliate marketing traffic to your website but make the effort to learn about those little tweaks that you can make on your site that could improve your click-through rate. Also focus on highlighting the links or images on your site that point to your squeeze page because the more people who opt-in to your email list, the better you'll do. And that takes us to our next point.
2. Grow Your Email List
Email list building is the life blood of the affiliate marketing business model. Your list contains the details of potential and actual customers who have voluntarily given you their permission to send them emails about your products and services. The majority of your commissions will come from the people who are on your list. You don't need a big list before you see any results.  With the right source of  affiliate marketing traffic opting into your list even a small list can reap big rewards.
FREE Checklist: Get More Free Website Traffic

3. Are You Using Social Media?
Whether you love or loath social networks, you cannot ignore them. Social media networks like Facebook, Twitter, LinkedIn and Pinterest provide a great opportunity to engage with your target audience.  You can buy traffic for affiliate links via social media platforms but remember that the content you post on social media is all about building relationships and not hard selling.  The information that you post can include links back to your blog, questions to generate a conversation or facts and statistics about your niche so your followers can 'Like, and 'Share' them. Install an opt-in form onto your Facebook page so that it's always there ready for new people to join your list.  As your audience come to like your content, they will want to find out more about you and this will drive the affiliate marketing traffic to your website.
4. Are You Writing A Blog?
Writing a blog it can be one of your most powerful marketing assets. Search engines will send traffic to websites that are regularly updated with relevant content and a blog is the perfect place to do this. It's not always possible to keep updating and changing your core information and product pages, but with a blog you can write new posts and articles that are related to your industry, products and services. The more often you post, the more often the search engine spiders will visit your site and the more affiliate marketing traffic you will receive.
Create The Best Affiliate Marketing Business Model
Generating effective affiliate marketing traffic involves more than pushing people to a website or sales page. It is also about understanding your market and building relationships with the prospects within that market so that they become loyal customers. Making Money with affiliate marketing requires a solid business plan, clear direction and the right training. Check out this Free Webinar on How to Do Affiliate Marketing that reveals the truth about making money online and how to succeed with an effective affiliate marketing business model.