Your Affiliate Marketing Website Quick Start Guide
Building an affiliate marketing website is usually how most of us start our own online business.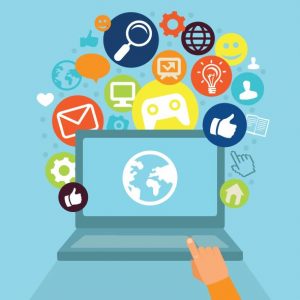 We know we need products or services to sell on our website, but we don't have the time, experience or in-depth knowledge to actually create them ourselves. So we sell products that have already been created by other people. As an affiliate marketer you don't have to worry about creating products, organizing payment systems, arranging product delivery or sorting out customer queries. The product owner does all of that.
When you build affiliate sites, your job is to get prospective customers to visit your website so that they can see that you have the products or services that they are looking for and want to buy. Here are the 10 steps to building a profitable affiliate marketing website.
10 Step Guide To Building A Profitable Affiliate Marketing Website
1. Brainstorm Some Possible Niches
A niche is the industry that you want to work in. You can build an affiliate marketing website in just about any niche that you can imagine. There are affiliate products in health and fitness, relationships, money, self help, food, parenting to name just a few. Carry a notebook with you. You'll probably come up with ideas when you're in the least likely places. Look online for inspiration. Look at Google Trends, Amazon.com and eBay Pulse to see what's hot right now. Browse bookstores for more inspiration.
2. Research Each Niche
Do some basic traffic research. Choosing a profitable online niche is sometimes the most important part of building an online business. How much demand is there in your chosen niche? How much competition is there? Cut out the clearly bad ideas and start to narrow down your list.
3. Pick The Best
Pick one market to start with. The market should have adequate traffic and low to moderate competition. Smaller, niche markets tend to have prospects closer to making a purchasing decision and you don't have so much competition. Furthermore, your target market needs to be passionate or desperate about solving the problem that your chosen products will solve for them. Customers need to be willing to spend money, preferably repeatedly.
4. Make Sure You Like And Understand The Niche
It's going to be very challenging to try and sell products in a niche that holds very little interest for you or that you don't really understand. The key to successful marketing, whether you're online or offline, is understanding the needs and wants of your customer. To understand your chosen market more, start reading blogs and forums that are related to the market. Get to know their language, get to know their problems and get to know what your competition is offering.
5. Pick A Website Domain and Install the Framework
Now it's time to get your affiliate marketing website online! But, don't worry, it's not a complicated as you might think. First, you need to choose a domain name for your website. You ideally want one that's that's either catchy and memorable or contains a keyword that is related to your niche. You then need some website hosting, which is the space you 'rent' on the internet for your website. There are many software programs available that make the whole process easy. The WordPress website building platform is an easy to use and affordable way to get a professional affiliate marketing website online quickly and easily in only a few clicks!
FREE Checklist: Affiliate Marketing For Beginners

6.  Find Some Killer Products
There are lots of different affiliate programs that pay commissions to people who sell their products. But not all affiliate programs are the same. Make sure you know how much commission you will earn, how you will get paid and what proof there is that their product actually sells. The top affiliate marketing companies will provide you with marketing materials that you can use, free reports or resources that can give away to attract customers, target customer research and range of different up-sells and down-sells. You can find a huge number of products to sell at top affiliate sites like Amazon, CJAffiliate, ClickBank  and JVZoo.
7. Start Building A List Of Prospects
When somebody visits your website for the first time, it's unlikely that they will want to buy from you there and then. They don't who you are and if your affiliate marketing website is a legitimate business. So you need to start building a realtionship with them so that they can get to know, like and trust you. The most effective way to do this is via email. To encourage somebody to give you their email address, you will have to offer something of value for free in return. Top affiliate marketing companies will often provide their affiliates with a freebie that they can give-away. This may be a report, ebook or video.
8. Set Up Your Autoresponder and Write Your First Five Messages
Following on from the point #7 above, it will be impossible for you to manually send your freebie to everybody who requests it. Therefore you need to use an autoresponder that will send it automatically for you. Once you have sent it, you can set your autoresponder to send a series of follow-up messages to the person who requested the report. These emails will help to build a relationship with your prospect. They will provide more information about your chosen product and how it can benefit the customer by helping them to solve a problem or make their life easier.  All your emails will contain a link to the product's sales page.
9. Upload Quality Content To Your Website.
You need to get some good quality content onto your website in the form of articles, blog posts, images, videos, photos and graphics. This is information that relates to the content in your emails and provides your affiliate marketing website with authority and credibility, which are all buying triggers. The better your content, the faster you'll be able to grow your business. Your content proves to your website visitors that you understand your niche (see point #4), that you know what you're talking about, and it will help get your website ranked in Google.
10. Pick a Traffic Strategy and Execute
You may have the best affiliate marketing website on the internet but if nobody is visiting it, you'll not sell any products. Pick one or two traffic strategies (there are free and paid strategies) and put all your energy into executing on those strategies. Do one or two well, rather than try to take on too many at once.
Free Training To Help You Build Your Affiliate Marketing Website
When you learn affiliate marketing, you'll discover it's a great way to build your own online business. The main attraction to product creators about affiliate internet marketing is that they can get their affiliates to do their marketing for them and they pay nothing if the affiliate doesn't sell anything. So, when you're getting started, it's important to learn affiliate marketing correctly so you don't waste time, money and effort. To learn more about building a successful affiliate marketing website, this Free Affiliate Marketing Video Tutorial shows you how to profit online and why most people struggle to scale their results and make any real money.