How To Get More Free Website Traffic
Every online business owner wants to get more free website traffic. Traffic is the lifeblood of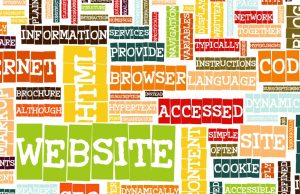 all online businesses. If you have no traffic, it means you have no customers and that means you have no business. Without a doubt, it is vital that you have a consistent flow of website traffic if your online business is to succeed.
Do bear in mind that free website traffic can take time to gain momentum. But once it starts, it can be like a constant flow of potential customers visiting your website. Let's take a look at 10 the basic fundamentals about free website traffic and search engine rankings.
10 Fundamentals For Free Website Traffic
1. Create Quality Content
You will get more website traffic from the search engines if you provide more valuable content, products or services than your competitors' websites. If your website does not provide any value, the search engines will ignore it.
2. Write A Blog 
If you write an interesting blog it will maintain and increase website traffic because readers will keep coming back to the blog to read updates. If the blog is good, your readers will also recommend it to others within your target audience.
3. Know Your Keywords
Know what keywords your audience use on search engines. Place the primary and secondary keywords within the first and last 25 words in your page content. You should aim for about 500 words per page with between 4 and 8 keywords on it. The number of keywords on the page is called keyword density.  Remember that you have to write so that it can be read by people, not just by search engines.
4. Use Social Media
Websites such as Facebook, Twitter, LinkedIn and Google+ can open your business to a whole new audience. If you produce high quality content that is related to your business, service, or product and people share it on social media, you can potentially get free website traffic from thousands of people.
5. User Friendly Website Design 
Keep your site design simple so that your customers can navigate easily between web pages, find what they want and buy products and services. Ensure that your website is regularly updated with clear, concise, simple to view, simple to read, and easy to understand information. If your visitors have trouble reading or understanding your content for any reason, they will not likely remain or return.
FREE REPORT: The Most Powerful Free Traffic Strategies That Work Today

6.  Provide Something Of Value For Free
Another way to get more website traffic for free is to give your visitors plenty of ways to remember you. This can be in the form of newsletters, free reports, reduction coupons etc. These can then be shared by your website visitors and people will come to your website to get their own copies.
7. Article Marketing
Article marketing is still an effective strategy to get free web traffic, but you can't just bash out few hundred words with a link to your website and expect it to bring in a flood of traffic. Effective article marketing is about creating content that  demonstrates your expertise and contains valuable and relevant information that makes the  reader want to visit your website to discover more.
9. Video Marketing
Video marketing is very powerful and effective way to increase website traffic free. YouTube is the second largest search engine and with the easy to use technology available on tablet computers and mobile phones you can make a video and get it online quickly and easily.
10. Post New Content Regularly 
Websites that publish new information on a regular basis often get more website traffic free than those who don't. Be sure to update your website with new blog posts, articles, comments, and discussions. Because of this online activity, your website rankings improve, creating more awareness of your product and service.
Want More Free Website Traffic?
The most common problem for online businesses is generating traffic. If you don't have proven ways to get more traffic to your website or sales pages you won't get any customers and you won't make any money. If you want to know how to get more website traffic download this free report to discover some of the most powerful free traffic strategies that work today and don't cost a penny!