5 Steps To Becoming An Online Entrepreneur
Have you ever thought about becoming an online entrepreneur? People from all walks of life, professions and ages have been able to start a business online. From traditional business owners to single parents, from mortgage brokers to people who have lost their jobs, there are no limits as to who can have to online business startup ideas.
When you start a business online it's important to have the right attitude and mindset. If you're likely to give up at the first hurdle or when things get challenging then perhaps starting a website business of your own is not for you. However, if you enjoy creative thinking, have a feeling that there is something more than what you are doing in your current job and are willing to learn new skills then you could very well be on your way to becoming an online entrepreneur.
5 Steps To Becoming An Online Entrepreneur
There are several steps you need to take before you start a business online.
1. Know Your Objectives
Getting clear on what it is you want to achieve is an integral first step. It is not as simple as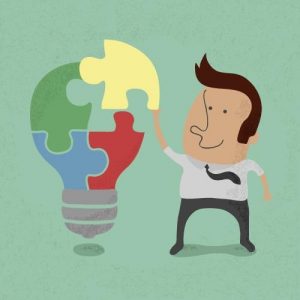 coming up with an idea and writing it down. You have to write down your goals, but even more importantly, you have to break them down. Being specific is not an option; it is mandatory. When you start a business online, you need to have clear, specific goals.
2. Create A Plan 
Once you are clear on what your goal for your new online business is, you have to create a plan for success. Write down what your goal is, how you will achieve that goal in smaller steps and then break that list down even further.
3. Take Action 
Next, it is time to take action steps. If you do nothing, nothing will happen. Action steps need more than just thinking about taking them. Declare aloud and to everyone you can what your action steps are; in this way, you are accountable to your word.
4. Delegate 
If you are starting a new online business of your own, don't be afraid to delegate tasks, outsource and take full advantage of software that can automate processes for you. Allow family members and friends to help take the load off somewhere else while you learn all you need to know about your new business endeavor. There are huge payoffs to outsourcing the things that simply suck time from your day. There many websites like Fiverr, Elance and UpWork where you can quickly find top freelancers with a variety of skills.
5. Letting Go 
Sometimes in order to create something new, we need to let go of something old. The thing that most commonly stops people from starting their own online business is that they don't think they have the time. The solution is not about getting more time, it's managing the time available and making it work more effectively. In order to clear the path to creating a new business, something else will have to fall by the wayside. You may have to watch a less TV, work at weekends or let go of a favorite sport or activity for a while, but it is well worth it in the end.
Free 'Crash Course' On Becoming A Successful Online Entrepreneur
When you start a business online it can be a challenging road to travel but it is possible regardless of your age, education, technical skills or qualifications. The journey to success is lot quicker and easier when you have a solid business model, clear direction and support. Check out this free 'crash course' on How to Start Business Online, that is specifically aimed at helping individuals who are interested in becoming an online entrepreneur and starting a profitable internet business, even if they have no previous experience.