How Do You Find The Best Business To Start?
If you're looking for the best business to start today, you're going to want one that allows you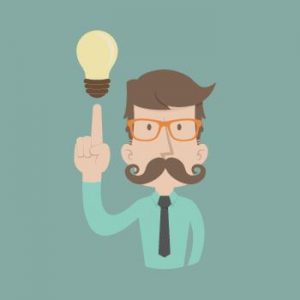 to reach the widest possible number of potential customers in the most economical way. You're going to want to have something that can still operate when you're not there and even generate income while you are sleeping. The best business to start is going to have low overheads and minimal start up cost and you don't need a degree in business studies to get if off the ground.
Got any idea yet? If you have not worked it out already, the best business to start is an online business. So what does that mean?
5 Reasons Why Is An Online Business The Best Business To Start In 2016
1. Anyone Can Start An Online Business 
The reason why an online business is the best business to start is that anyone can do it. You don't need to be a computer whiz or understand all the ins and outs of the internet. If you can send an email and use a search engine like Google to find information online, you have enough knowledge to get started. You will be surprised at how much online knowledge you already have. Think of it like driving a car. When you learn to drive a car, you don't have to know how the car actually works. As long as you can drive the car safely and correctly from A to B, you will pass your driving test. An online business is the same. Once you learn the basics, you're ready to get started.
2. You Don't Need Your Own Products
So you're looking for the best business to start and you don't know what products or services to sell. Your starting point should be to decide what market or industry do you want to be involved in. Once you've made your decision, the great aspect of an online business is that you don't have to create your own products. You can sell products and services which have been created by other businesses. These product development businesses have done all the hard work for you. They have researched the marketplace and created a product that suits that market. And now they need somebody to sell it. And that's you!  When you make a sale, you get paid a commission. You don't have to stock any products, set up payment systems or worry about distribution or product fulfilment as this is all done by the product owner.
3. The Set Up Costs Are Low
The decision on which business to start can be very dependent on the start up costs. Franchises have often been seen as the best business to start because you avoid much of the risk associated with new business start ups. But this is very costly. For example, to qualify for a conventional franchise with a famous fast-food burger chain restaurant, potential franchisees are required to have liquid assets of at least $750,000. This is in addition to other start up costs. From a financial perspective, internet businesses are good businesses to start because all you initially need is a computer, access to the internet and a small amount of funding to get you online.
4. There's A Lot Of Choice
The best online business to start is going to be different for each person. Where one online entrepreneur may succeed, another may fail. The key element is getting involved in an industry, or niche, that you already know something about or that you are interested in. There are an almost limitless number of products and services available to start an online business. If you don't want to sell products or service that are many other options. These include running a membership website, selling your online services such as writing or graphic design, running a website that sells drop-shipped or wholesale items, online coaching or being a virtual assistant.
5. You Can Earn As You Learn
If you were to start a job at a traditional offline business, you would expect somebody who already works there to show you the ropes. They would show you how to do the job properly. And it should be the same when you start an online business. There any many online business training courses available that will guide you and help you to succeed in the online business world. The great thing is that as you learn new skills you can implement them immediately into your online business, rather than having to wait weeks or even months for approval from upper management, the right stock to arrive or recruit new staff.
Free 'Crash Course' On The Best Business To Start
In today's digital world, every business needs to be on the internet. Your website is your business window to the world. It's where prospective customers go to check out your products and services and where your existing customers go for support and information. If you want to take advantage of the online business world, but you don't know where to start, join internet business pro Stuart Ross for a Free 'Crash Course' on the best business to start in 2016 where you'll discover how you can profit online and grow your income with a business you are passionate about.