Building The Best Home Based Business
If you're going to start a home based business, you're going to want it to the best home based business possible. You've probably already got a regular day job and you want to create a business that you are passionate about, that you can enjoy and that makes a profit. You don't want it to take up every spare hour you have and you don't want it to become so complicated that you don't know which way to turn.

Before you start a home based business there are a few things that you have to be clear on. It is not a way to make easy money and get rich fast. A legitimate business requires work and investment. Also you have to be committed to it. If you are the type of person who gives up at the first obstacle you face, then you need to seriously consider your options.
Let's look at the 5 key steps to building the best home based business.
5 Key Steps To Building The Best Home Based Business
1. Sell A Product That People Need
There is no point trying to start a home based business selling something that you don't like or that doesn't interest you. But, for example, if you want to sell courses on how to teach your dog to stand on two legs, your potential number of customers may be pretty small, even if you do think it's one of the best home based business ideas ever. Don't be worried about competition. It shows that there is an audience out there who want that product or service and if you can provide it in a unique way that offers more value than your competitors, people will buy it from you.
2. Get Online
It goes without saying that no matter what product or service you do sell, if you want the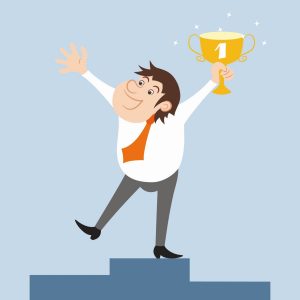 best home based business, it has to be online. When your business is on the internet you can reach customers from all over the world every single day with your online marketing strategies. You can automate your business so that it can operate 24/7, every day of the year. And you don't have to be a computer expert to get online. There are many different step-by-step platforms that can get your home business website online quickly and easily.
3. Get People To Visit Your Website
Once your website is online, your next step is to get people to visit it. This is called generating website traffic. Just like a traditional shop will not sell anything if nobody comes into the shop, you won't sell anything from your website if you have no website visitors. Website traffic can be generated in two ways. You can pay somebody to direct traffic to your website or you can use free website traffic techniques. Paid traffic provides instant results and can be very effective but the traffic stops when you stop paying. Free traffic takes time to gain momentum and does require work but it can provide a constant flow of ongoing traffic. Your best course of action is to use a combination of both paid and free traffic strategies.
4. Build a List of Prospective Customers
When a website visitor arrives at your website for the first time, it's unlikely that they will buy from you straight away. They will have a look over your website, read a few pages and check out your products and services. Then they will leave, perhaps never to return. You've gone to a lot of effort to get them to your website so you don't want to lose them now. So, if you can get them to leave their email address, you can then remain in contact with them, without hoping that they will come back to your website. Collecting and obtaining email addressees is called list building and, if you want the best home based business, you need a list building strategy.  All the top home based businesses will, without fail, have one.
5. Provide Value To Your Prospects
You've got your product, your website is built, you're getting website visitors and your list of prospective customers is growing. So is now the time for the hard sell? No, it's not. you have to build the trust and respect from the people on your list before they will consider buying from you. You have to provide information that will be useful and beneficial to your audience. As they come to see you as an authority in your industry and somebody who knows what they are talking about, they will be much more inclined to buy from you.
Discover More On Building The Best Home Based Business
Very few people are able to start a home based business without some element of help or guidance. You can learn a lot from individuals who have gone before you and can show you how to avoid mistakes and achieve the results that you want. If you want to build the best home based business that suits your needs and ambitions join business expert Stuart Ross as he reveals his strategies for growing an income with a business you are passionate about using proven business models and concepts that very few people know about).