What Home Based Internet Business Doesn't Need Customers?
To build the best home based internet business you need to provide a product or service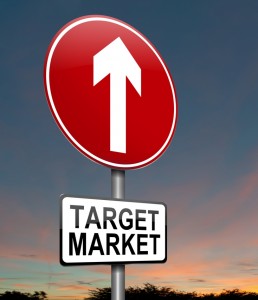 that will solve a problem for people or make their life easier or more satisfying. To state the obvious, you'll have little success trying to promote and sell a product that people don't want, even if you think that it is brilliant!
The internet has made it possible for people from all walks of life to set up home based businesses that work. Everything from selling your services as a freelancer, to creating your own ebook or tutorial videos to selling other peoples' products or services is possible online. But whatever you sell, you cannot sell it to everybody. To build a successful home based internet business you need to find a target market, identify a need within that market and then supply that market with the solution.
The Right Product Or Service
Your first task is to create a list of products or services that you want to sell from your home business. When you get started, it is best to stick within markets that you already understand or that interests you. This will enable you to understand your target customer more. You may wish to produce the product yourself or supply your services into that market for people to buy directly from you. Alternatively, you can source products or services that have already been created by other businesses and sell them as an affiliate.
Finding A Need
To build a successful home based internet business your products and services have to fulfil a need. If people are looking for a solution to a problem, they will have a strong need for that solution and they are likely to buy it from somebody who can provide it. The stronger the need for your product, the more sales you will get.
Is There A Pre-Existing Market?
Selling a product or service into a completely new market is difficult. For example, if you think that you can build a home based internet business selling coats and scarfs for cats, the market is going to be very small. Of course, it is possible to create a new market and it can be really successful if you create the demand for it. But to do this you would need an established brand that people already trust and a large marketing budget to convince people that they do need your new product and how it will benefit them.
Is There Too Much Competition? 
Don't worry if there is already competition for your products or services. If there are no competitors then there is a good chance that there is no demand for that product or service and people who have tried this market before have failed. If there are competitors then you know that this is a market that does convert and that there are other home based businesses that work in it.
A successful online home based business will provide products or services to a pre-existing market where there is a demand and products already sell well. Remember that markets can be very broad. The key is to focus your business towards a particular niche where you can sell multiple products to customers. For example, the health and fitness market is very broad. An example niche in this market could be women who want to lose belly fat after pregnancy. This audience will be looking for food recipes, exercise programs, healthy eating plans and connections with other new mums who have the same problem.
Home-Based Business Research 
To build the best home based internet business you need to do some market research online before you start spending any money on marketing and promotion. Does your target market have people who are ready to buy? Will you be offering a product or service that will solve a problem or make life easier?
Remember that if you try to sell to everyone, you'll sell to no one. Take the time to research who it is your products or services are targeting. It is not always the group that you first had in mind. Learn how they operate, how they think, their wants and desires. By doing this you will discover ways that you can easily market to your ideal customer.
Building The Best Home Based Internet Business
Home based businesses that work online have a constant flow of prospects visiting their website. Free website traffic does take time to gain momentum and at some stage  it is highly likely that you will want or need to buy website traffic. When you buy web traffic, it delivers results but the traffic stops as soon as you stop paying for it. So you have to ensure that you spend your money wisely. To reach your target audience to encourage them to visit your website you need to promote your business in places where your audience will see your messages.
Ezines are highly targeted electronic newsletters which are delivered via email to people who subscribe to them. Just like regular printed magazines, an ezine reader is interested in the information and articles contained in the ezine. There are ezines published in just about every industry you can imagine. To discover how ezines can help you build the best home based internet business, check out this Free Ezine Traffic Report which explains how you can drive highly targeted traffic to any website.