The Search For The Best Online Business Opportunity
If you've spent any time at all looking for the best online business opportunity to suit you,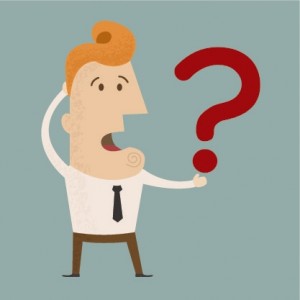 you'll know that the choice is overwhelming. There are all sorts of different programs, plans, ideas and concepts that are looking to grab your attention and get you started in the internet business world.
It's no surprise that that there are a lot of online business opportunities available. You can start your own online business from home and run it as a side business to your existing day job. Due to the reach of the internet you can reach out to customers from all over the world and build a business in an market or niche that genuinely interests you.
To help you find the best online business opportunity to suit you, here are the 3 most popular business models. Which one suits you best?
What's The Best Online Business Opportunity For You?
1. You Want To Start An Online Business But You've No Products To Sell

If you've got an interest in a particular industry or niche and you want to start an internet business selling products and services into that niche, then the best online business opportunity is affiliate marketing.
Affiliate marketing is like being a commission paid sales person. You promote and sell products or services that have been produced by another business.  When you make a sale, the product owner pays you a commission. Many online entrepreneurs have seen affiliate marketing  as the best business opportunity when starting out online. You don't have to pre-buy and hold any stock and the product owner sorts out the payment systems and product delivery.
Affiliate products can be tangibles that are delivered to the customer or digital products that a customer downloads instantly to their computer. You can just about sell anything online as an affiliate. To find the right products and affiliate companies that sell them, here are  7 Affiliate Marketing Companies You Should Know.
2. You've Already Got A Product (Or Product Idea) And You Want To Sell It Online 

As mentioned above, there are 2 types of products that you can sell online.  Tangible products and digital products.
Tangible products are a challenge to sell online when you're just starting out. Most people who sell tangible products online start with eBay. But some do launch their own website to sell the goods from. Bear in mind that you'll have to deal with packaging and shipping, stocking of inventory, and suppliers. If tangible products are your thing, another option is to use a drop ship account.
The main benefit of drop shipping is that it lets you get a leg into the industry. It allows you to start shipping to customers without having to go through many of the hassles that ordinarily come with buying from wholesalers. You also get the benefit of having wholesalers take care of all the shipping for you. They'll package everything, put all the postage labels and ship it for you. They'll often also process refunds and restock refunded items.
The best online business opportunity if you already have a product idea of your own is to create a digital product. This can be in the format of an ebook, a report, a video tutorial or an audio series. Basically, any way that you can provide it to a customer so that they can download it instantly when they buy it from you. If you have a passion or knowledge about a topic you can easily create a digital product and sell it via simple website.  The beauty of a digital product is that you only have to create it once and you can sell it again and again.
3. You've Got Skills Or Can Offer A Service That People Will Pay For

If you have a particular skill set, then the best online business opportunity for you could be to offer those services online. You're essentially selling your time in return for providing a service. So what are the kinds of services that people typically look to buy online? They include business coaching, copy writing for websites, blogs or articles, graphics or website creation and virtual assistants. Check out websites like Elance and UpWork. They have a constant flow customers who are looking for people that can provide skills in return for payment.
You could even take it a stage further and create your own membership website. This is the same as being a consultant in the traditional offline world, where you help and advise clients with your business knowledge. Providing a service is a great way to generate online income. If you combine that with selling related affiliate products and creating your own digital products you can generate multiple income streams.
Proven Steps To Building The Best Online Business Opportunity
Regardless of what choice you make for your home based business opportunity online, there are some basics that you need to get in place. It's surprising how many people want to start their own online business but just can't figure out where and how to begin. This Online Business Start Up Webinar will help. It's completely free and you'll discover strategies for growing your income with the best online business opportunity that suits you.