Save Time On Your Blog Schedule
When your online business has an effective blog schedule it will help to establish you as an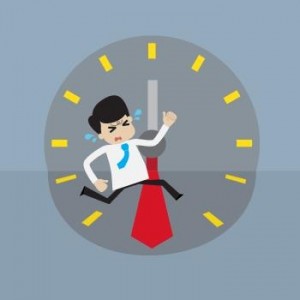 authority in your market. Writing a blog on a regular basis not only improves your search engine rankings but also enables to maintain a relationship with potential and ongoing customers.
But successful blogging requires a lot of hard work. Anyone can slap up a blog and forget it. If you want to achieve whatever blogging goals you have set, you can't adopt that attitude. Since blogs are all about engagement, you have to constantly be "out there", communicating with your target audience. So what can you do, when you go from "wanting" to work on your blog schedule, to feeling "forced" to work on it?
7 Ways To Save Time With Your Blog Schedule
Think about the following tasks that you have in your blog schedule:
Writing, editing and publishing posts
Finding royalty free images for your blog
Spending time on Facebook, Pinterest, Twitter and other social media sites
Writing guest blog posts
Recording and uploading videos to YouTube and your blog
Managing your blog comments
Do you get it? Do you see the constant theme in all of the above necessary blogging activities? If you have been blogging for any time at all you understand that all of the above tasks are recurring.
Don't Be A Slave To Your Blogging Schedule
Google and the other major search engines reward constant and frequent delivery of fresh, original content that is relevant to your blog's theme. When you first started your blog, this was not a problem. You were so fired up about starting your own online business, or piece of virtual real estate where you could engage with others, that you didn't mind these weekly and daily tasks. You actually looked forward to them.
But if you're now feeling like a robot slave to your blog, there is good news. There are plenty of activities in your blog schedule that you can set on autopilot so you can focus on other parts of running your business. The following 7 tips will help you you to save time on your blogging tasks. Not only will you have more free time, but your blog won't suffer because you are burned out and ended up skipping important, recurring responsibilities.
1. WordPress Schedule Post
The majority of blogs these days are run on the WordPress platform. Even if yours is not, odds are it has the ability to schedule publishing your posts ahead of time. Once you have written a number of posts, you can easily use technology to schedule automated delivery at some date in the future. This saves you the time required to log into your blog and manually post content.
2. Automate Social Media Involvement
Social media content schedulers like Buffer, make it easy to schedule tweets, Facebook posts and other social media interactions for days or even weeks ahead. When you think about the amount of time you spend on social media trying to attract attention to your blog, you can see how these social media tools can be invaluable in your blog schedule.
3. Use Akismet For Comment Moderation
Reading, approving and replying to your comments takes time. This is one of the tasks many bloggers know is necessary, but can quickly become bothersome and frustrating. Use the WordPress plug-in Akismet to do much of the work for you. There are filters and settings you put in place to take care of the majority of comment approvals for you.
4, Stop Doing Everything Yourself
You can hire a virtual assistant in the Philippines for $200 to $300 a month. Those are full-time figures. On a part-time rate, you could spend sign $50 to $100 each month and have a virtual assistant handle much of your time-consuming, recurring blog tasks. Sites like Guru, Toptal, Elance and Upwork are home to talented virtual assistants that you can put to work on your blog to free up your valuable time.
5. Create An Editorial Calendar 
An editorial calendar can save you valuable time by keeping you organized, and ends up making your blog more professional, consistent and successful. Use it to plan for your content, its creation, and delivery.
Define the main goal of your blog. Every blog post should relate to this main goal. Write this down.
What are your individual content marketing goals? Record your short and long-term goals, such as publishing a post twice per week.
Take the main goal of your blog and break it down into smaller pieces and themes. Focus on 1 theme per month, relevant to your blog.
What type of content are you going to create? For example, are you going to create a written or a video blog? Will you be including infographics and interactive media?
Let technology do the rest for you. Use websites and software suites like Google Docs, CoSchedule Blog or WordPress Editorial Calendar. HubSpot, a blog about blogging, offers 3 great free editorial calendar templates.
6. Use Experts And Your Audience 
Instead of straining your brain and spending hours to create a blog post, interview someone in your field. You end up spending 15 to 30 minutes interviewing, rather than several hours researching and writing. Also, ask your audience to write for you. Ask your readers to send in real-life scenarios relative to your blog. This makes them feel important, it drives engagement, and gives you plenty of content for a blog post.
Bonus Tip For Saving  Time On Your Blog Schedule
Of course, one of the most time consuming tasks is actually creating high quality content for your blog. Writing for an audience with new blog posts, articles, ebook content, etc can take a lot of time and research. But there are ways you can produce quality content without having to write it from scratch yourself. PLR, or Private Label Rights material is content which is written for the specific purpose of being resold for others to use on their websites and blog. After you have purchased your related PLR you will still need to edit it to a certain extent so that it looks like you wrote it, but it saves you mountain of time. To help your blog schedule, claim your free starter pack of PLR Blog Posts, Articles and Videos.