Supercharge Your Work From Home Business in 2016
If you've been thinking about starting a work from home business or if you already have one, there are certain steps that you can take to give it a boost in 2016. As with any business, a home based business does take time, resources and funding to achieve success.
In the very first instance, you need to have quality products or services that people will be willing to buy from your home based business. You also need to be clear on why people should buy from you, rather than somebody else. Here are 6 ways that you can boost your work from home business in 2016.
6 Ways To Boost Your Work From Home Business In 2016
1. Get Online
OK, if you don't think that your work at home business needs to be online in 2016, then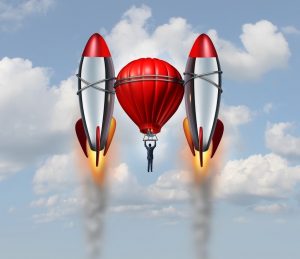 perhaps you should look away now. If you don't want potential customers from around the world to have access your business 24/7 and have the ability to provide value to those prospects, even while you are sleeping, then your competitors will be pleased. You don't have to be an computer genius to get your business online. It's a lot easier than you might think. The internet is the world's biggest marketplace and any business that does not embrace it will fall behind while other businesses that are online will surge ahead.
2. Build A List Of Prospects 
People who check out your work from home business may be interested in your products and services but not ready to buy from you there and then. So, if you offer them something of value in return for their email address, you can remain in contact with them, rather than waiting for them to come back to you. You can give away a free report or video that is connected to your business and this help you to build a relationship with your prospect. One of the most important assets for any business is having a list of prospects.
3. Embrace Social Media 
Your customers are on social media whether you like it or not. Social media platforms have high traffic and user information that allow businesses of all sizes to engage and communicate with a very specific and targeted audience. Social media allows you to reach people at a more personal level and build relationships with them. When you connect with people and they connect with you, they are more likely to like and trust you, which means they are more likely to buy from you, rather than somebody who they don't know.
4. Be 'Mobile Friendly'
More and more people use their mobile phones to connect with friends via social media and to browse the internet. Mobile friendly website designs and mobile advertising are important to your work from home business in 2016.  Make sure that your home based business website can viewed on all devices including mobile phones, tablets, laptops and desktop computer monitors. Click here to see if your website is 'mobile friendly'. If it's not, don't panic. This free plugin for WordPress websites will help you get the job done.
5. Use More Video 
Video can really boost your marketing messages. Statistics show that 20% of your website visitors will read all the text on your page whereas 80% will watch the same content if it is in video format. One video will not make your website visitors buy your products or services. You need to create different videos for different areas of your target market. Video marketing is not as complicated or scary as you might think and you don't even need to appear in front of the camera. Many home based business owners use screen capture software (like Jing) to record what is on their computer screen to show presentations.
6. Start A Blog
Statistics show that businesses that have a blog get 55% more web traffic and 70% more leads than those that don't. When you write a blog it can be one of your most powerful marketing assets to generate sales and influence your industry. Blogs play a key role in educating your prospects so that they become future customers and many of your most qualified leads, whether you know who they are or not, will read your blog at some time or another.
Proven Strategies For Your Work From Home Business 
Every home based business needs a solid business model to work from, regardless if it's a side-business to your regular day job or if it's a full time business. The challenge is often knowing what you should do or shouldn't do and how much time, money or resources you should allocate to it. If you're serious about building a legitimate work from home business in 2016, check out these proven strategies for profiting online and growing your income using business models and concepts that very few people know about.