Build Your Blog Audience With Every Post
Every successful online business owner knows that it's important to build your blog audience.  A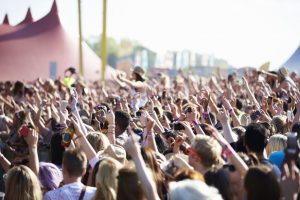 blog helps to expand your business, attract more clients and maintain relationships with your current customers.
There's a huge number of blogs online in a variety of niche topics. You'll see some blogs that are of superior quality and you'll see other blogs that were last updated years ago! A stagnant blog usually means someone gave up too soon. Blogs don't have to be hard work. They play a key role in educating prospects so that they may become future customers.
Many of your most qualified leads, whether you've identified them or not, will read your blog at some stage. To avoid your blog becoming tired and boring, there are some specific ways you can build your blog audience into loyal followers and customers.
Frequent Blogging Helps You To Make a Connection
You might have heard that there is no right or wrong way to blog and no right or wrong amount of time that should pass between posts. But to build your blog audience, frequency is what you want to aim for.
The more you blog, the more content you'll have for search engines to index and the more information you'll be able to share with your audience. They like to know of an approximate schedule you'll be following.
Will you be checking in daily on your blog, or just once a week? If you're too sporadic, then your audience won't think of your blog as a home on the 'net, and they'll just plan on visiting you again "someday" to see if you have anything new. This usually means they'll forget about you. Another perk to frequent blogging is that the more you write, the better you become.
Quality Over Quantity
It doesn't matter how much you write or how often you write if you sacrifice the quality of your words to quantity. One hundred plates of garbage is still garbage no matter how you garnish it.
One hundred blog posts, poorly written is still not going to help you build your blog audience into a loyal audience. Your readers might want your product, but the reason they keep coming back, the reason they keep reading your blog is because of the connection they feel through your writing and that you understand your audience.
The best blogs on the internet aren't the ones that have lots of big, complicated words and plenty of polish. The best blogs are the ones that touch the audience in some personal way.
Providing Value 
Writing a blog gives you the opportunity to add value to the lives of your readers. You get to help them by giving them insight, telling them about a product they need or showing them a service that will impact their lives in a positive way.
You can lead them to other products that will help them and warn them about ones that they need to steer clear of. If it helps you keep content on schedule, consider using an editorial calendar. This will help prevent you from letting your blog grow stagnant.
FREE REPORT: How To Write Epic Blog Posts

Using Multimedia To Build Your Blog Audience
Your blog can use other forms of media besides text-based content to help your readers understand information (or enjoy your insight) and build a closer connection to you.
People like visuals. Some people like visuals because that's their learning style. But for the most part, people like visuals because they can see the product in action or they can see the person that they've been connecting with.
The Power Of Video
While people can read your text when you create a blog, they can't read facial expression or hear the tone of your voice through the text. Videos allow that to come through. They feel like they can get to know you better once they've seen you because they feel like they've 'met' you.
That's not the only reason why you want to use video on your blog. Video is an incredibly powerful form of marketing. You can create videos and link them from video sharing sites. It's easier for video to go viral. Video formats come with share buttons so when people see what you have to say and like it, they can hit the share button and go post it on their social media sites.
You're getting great free advertising this way. Also, video formats are extremely compatible with mobile devices. People can access your message on the go, post it to Facebook, tweet it for you, and share it on Google Plus.
Consider Podcasts
You don't want to forget about podcasts either. Podcasts are audio files that allow you to bring a message to your audience.  If you're not sure what you'll sound like, you can do a dry run first to polish up. Remember that polishing up your delivery doesn't mean a performance. It's okay to want to be better as long as you remember to be yourself. You shouldn't sound like you're reading from a textbook.
You'll want to keep three things in mind when you're making a podcast.
Want is the goal of the podcast. Do you want to give something back to the people who have been your loyal customers and inspire them or entertain them with your podcast. Whatever the reason, have a goal – because having a goal will keep you from subject hopping.
Have an outline on what you're going to talk about.  If you don't work with an outline, you might end up spending too much time on one point and end up not having enough time to bring up the most important point you want to touch on. An outline can help keep the podcast flowing.
The length of the podcast.Give your audience as much value in as short a time frame as you can. The reason for this is because most people find it very difficult to give 10 uninterrupted minutes. If you have a podcast that meanders on and on, you'll lose listeners.
Posting audio and video files on your blog in conjunction with text helps you to build your blog audience loyalty as it gives your readers a better experience, and it keeps them on your site longer, too.
Comments Let You Connect Directly with Your Audience
When you're trying to build your blog audience, you have to pay attention to the comment section of your blog. You'll want to check it regularly. The comment section is where your readers are giving up time from their busy day to reach out to you. Whatever it is they're commenting on, even if it's just them saying, "Great post – this really helped with me," you need to respond to that comment.
Not because they can't live without your return comment – but because when you comment back, it builds social proof. It shows that you care about knowing your audience.
What Is Social Proof?
Social proof can be defined by one word: influence. That one word is loaded with power. Social proof is what influences your readers and influences those they know in their circle. Social proof is a little known marketing tool that can make a difference in your business. It sways people to buy your products. No man is an island. We are all subject to the influence of people around us.
Social proof is what directs people to the buy button. When a group of people are in proximity or online and they're all talking about a certain product, others are going to be led to buy that product just because others are talking about it. As your readers see this type of interaction build on your blog, they'll feel more comfortable participating and opening up.
The Secret Sauce To Help Build Your Blog Audience 
The better the content on your blog, the faster you'll be able to build your blog audience. But creating content for your blog posts, articles, reports, ebooks, videos or podcasts can take a lot of time and research. Also hiring a professional writer is often too expensive for many online entrepreneurs. That's why one of the most useful tools that you can have when writing for your audience is Private Label Rights content (PLR). PLR is the secret sauce used by many online business owners. It provides high quality pre-written content that you can use and edit in any way you want and even put your name as the author. Start to build your blog audience with this free starter pack of PLR Blog Posts, Articles and Videos.