5 Ways To Build Your Email List With Loyal Subscribers
As you build your email list you're not guaranteed that every subscriber will remain a loyal subscriber forever. You have to work to keep them and that means providing information that your subscribers will find useful and valuable.
If you would not send an email to your best friend, don't send it to your subscribers. The more satisfied customers you get, the bigger probability there is that they will recommend you. When a friend tells you about something that they think is great, it holds more weight with you than if you stumble upon an advertisement, right?
The same holds true for the friends of your subscribers, so give them something to talk about! Here are 5 ways to build your email list with loyal subscribers.
How To Create An Email List Of  Loyal Subscribers
1. Email Layout
The layout of your email is the foundation for your subscribers to have the best experience possible and want to tell others about you. If your niche is one where images help your audience, such as crafts or cooking, then ensure that you have list building software that allows you to include images in your emails. But if images are not important to your audience plain text will be just fine. What's more important in terms of layout is to have a consistent feel to your emails. When you build a list make your email format consistent so that when a subscriber opens the email, they instantly know it's from you. Make it as enjoyable and easy to read as possible, not cluttered and difficult to find information.
2. Email Frequency
There is no set formula on how often you should email your list. Every single marketer has a different style. There is also an audience for every type of email frequency. The one thing you want to keep in mind as you build your email list is that you can't please everyone. You need to find a pattern and frequency that works best for your business and if people do unsubscribe, they were probably not ever going to buy from you anyway.
As long as you're providing value to your subscribers, you can be a little more bold and daring with your frequency. It's when you lack value and subscribers regard you as an interruption that you begin to have a problem. Be consistent with your mailings and don't just email once in awhile most of the time and then bombard them with offers for two weeks solid during a promotion.
3. Always Provide Quality
The quality of your emails is what's most important.  So how do you provide value to the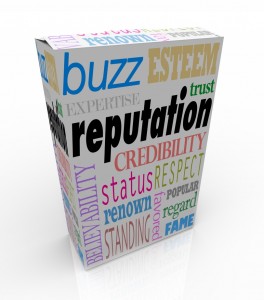 people on your list? The first thing is to share helpful tips and information that stem from questions that you get asked or appear regularly on your industry's online forums.
Don't be afraid to share other people's content. Not every link you share should be a link to something of your own. If you find a great blog post and you share it with your subscribers, it shows them you're a thought leader who cultivates good will and shares resources other than your own. Also share free resources as well as paid ones. There are free and paid tools you'll want to recommend to your list. Do a little of each, for everyone on your income spectrum.
FREE REPORT: Write emails that get opened (& how often to send them)
4. Be Available
Let your subscribers know that they can contact you and how they can do it. Make sure that you reply to emails from your subscribers when you get them. Obviously, as you build your email list to larger numbers this may become harder. But you can outsource this if it becomes too difficult to manage. The reality is that many subscribers will either be too shy to contact you or will not want to intrude on your personal space. But as you get known as somebody who does genuinely help the people who do contact you,  you'll have more people joining your list, buying your products and recommending you to their friends.
5. Be Transparent
One thing your subscribers will love is if you're transparent with them. As you build your email list, show yourself as being human. Your subscribers will love to hear about your struggles in addition to your successes. Whether it's with dieting, earning money, or dating, they want to feel a connection to you. So don't think that you can't make mistakes and share those trials and tribulations. In fact, it will endear you to your list even more and you'll become known as a genuine marketer in your niche.
Build Your Email List With Confidence
The foundation for effective email marketing is managing a targeted, permission-based email list with reliable list building software. List builder software can automatically deliver a sequence of messages to your audience, create newsletters, target different sections of your database, track your performance as well as collecting, managing, and segmenting your customer base.
A leading provider of list building software is AWeber and you can test it for free at the Official AWeber Website. You can quickly import your existing customer database into AWeber without having to ask the people on your list to re-subscribe and its easy to integrate with your website, social media and RSS feeds. They also provide a wide range of free tutorials to help you build your email list.