How Your Competitors Are Building An Email Marketing List
Building an email marketing list, sometimes known as list building, is one of the most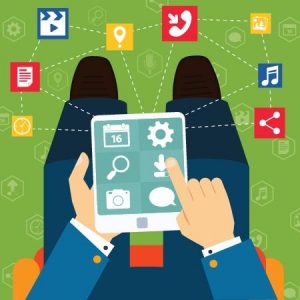 important, if not the most important, element for any online business. But what is list building?
List building is the process of collecting the email addresses of people who have expressed an interest in your products or services. Once you have their email address, you can email them at anytime you want for free.
It doesn't matter what type of product or service you are selling, email marketing can help you increase traffic, leads and sales.
Email marketing still enjoys a higher ROI (return on investment) than any other online marketing method and you can be certain that your competitors are building an email marketing list. They are adding new prospects and leads to their list everyday. But are you?
If you feel a bit overwhelmed with list building strategies, here are 6 things that your competitors know about building an email marketing list that you can also use for your business.
6 Things Your Competitors Know About Building An Email Marketing List
1. How To Start An Email List
Before you start building an email marketing list you need to invest in reliable email marketing software (sometimes called an autoresponder). It will automatically respond to prospects with a series of pre-written messages when they sign up to your list and as your list grows, this will become impossible to do manually. It can handle multiple customer lists and send out different messages, keep track of who you send it to, what the subject line was, the body of the email, open rates, click-through rates, how many previous messages you have sent and more. I use and recommend AWeber, one of the leading email marketing software providers. For a free trial, visit the official AWeber website.
2. Create A Squeeze Page
A squeeze page is vital when it comes to building an email marketing list. You should funnel as much traffic as you can to your squeeze page. There you will have an opt in box for visitors to give you their email address. When it comes to your squeeze page simple is always better. All you need is a bold headline, something to giveaway and an opt in box. Nothing more and nothing less.
3. Have An Opt In Box On Every Page Of Your Website
You have to make it easy for a visitor to sign up for your list. The best way to do that is to have an opt in box on every page of your website. Your autoresponder software will make it easy for you to create these opt in forms.
4. Don't Sell All The Time
Yes, you want to make money so it's very tempting to send out an offer with every email. This is a huge mistake. If all you do is stuff offers down your subscribers throats they will quickly unsubscribe. The key to not only building an email marketing list but also maintaining that list is by helping people. Provide solutions to problems. That is your most important job. The more you help people the more likely they will be to purchase something from you. If you choose to become another spammer that floods your subscriber's inbox with offer after offer, you are not likely to see maximum results.
5. Comply With All Laws
These days there are many laws in place to protect consumers. If you are building an email marketing list it's vital you follow these laws. The most important law is the CAN-SPAM law, which sets anti-spam guidelines. Although  you may not start out a spammer, ignorance to these laws can quickly turn you into one. You should never send out spam. If you don't have permission to email someone, don't do it. It's as simple as that.  If you use legitimate list building strategies these is no need to send spam emails. Reputable email marketing services, like AWeber, make it easy to implement the necessary elements to keep in line with anti-spam laws.
6. How To Get a Email Address
To encourage a prospect to give you their email address, you will have to offer something of value in return. This could be a free report, a free video, or a free audio file that your autoresponder software can send automatically when somebody enters their email address into your opt in box. People love free stuff. Especially if it helps them solve a problem. When you give away valuable information for free without asking for anything in return it builds a strong sense of trust. If you don't have anything to give away you can always use a PLR product or outsource to get something created. No matter what option you choose, make sure the information you give away exceeds your subscriber's expectations.
Building An Email Marketing List The Easy Way
All list building strategies start with a lead capture page or squeeze page. If you don't have a way of capturing emails, you're not going to be able to build an email list. But creating eye-catching lead capture pages can be challenging if you're not a graphic artist or web programmer. This Lead Capture Page Software makes everything easy for you. It provides a range of templates that are simple to edit and which are fully hosted, mobile friendly and will integrate directly with your autoresponder software. Start your free trial today and see how quickly and easily you can start building an email marketing list.