Why We All Love A Good Blog Post List
Some call them a blog post list, others listicles. Put a number in your blog post title and you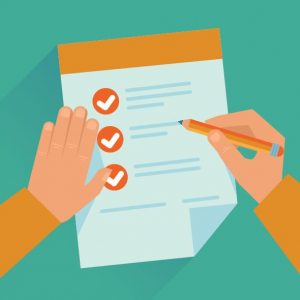 grab attention. People see numbers as facts, so when you combine a number with a topic your audience cares about, you improve the odds that someone will click on your headline and read your post.
They are popular with online marketers and bloggers because they appeal to the human affinity for numbers. They also draw in traffic to your blog or website. Their headlines look like this:
• 21 Ways to Get More Traffic … For Free
• The 7 Scariest Horror Movie Villains
• 5 Little-Known Benefits of Daily Exercise
As far as writing the body of the post, the list blog post format makes it easy. You start with a summary, list your points, number them, then wrap up with a recap. When you can't come up with a blog post idea, lean on the simple blog post list for an easy-to-write, easy-to-read format that practically writes itself. Here are 7 steps for writing the perfect blog post list.