How Do You Choose The Best Affiliate Program?
First of all, if you're starting out in affiliate marketing and you're looking for the best affiliate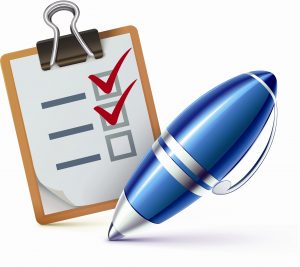 program you have to understand that you are going to have to do some legwork for in order to be successful. Don't think for a minute that you're going to be making millions overnight – even if you have found the best affiliate program.
Sure, affiliate marketing is a great way to get started online. Being an affiliate is like being a commission paid sales person. You get paid when you sell products or services that somebody else has created. You don't have to worry about creating a product, sorting out payment systems or organizing delivery to the customer. Your job is to market the products or services that have been created by your chosen affiliate marketing companies.
Here is a checklist to help you choose the best affiliate program that works for you, your website, and your customers.
In the Beginning
Before you jump head first into the world of affiliate marketing, you need to start at the beginning. It's important that you are clear on the following things:
Make sure you know who your target audience are
Know what products or services will solve a problem for them or make their life easier
How you will reach out to potential customers
What value can you provide to potential customers ie, why buy from you?
Understand that you are building a legitimate online business (it's not 'get rich quick')
Find Affiliate Marketing Companies
When you are ready to begin affiliate marketing, do a search on the internet. There are many affiliate marketing companies to explore and investigate:
These online affiliate programs are credible and reputable. Again, it's a matter of doing your research and choosing the best affiliate site for your business.
FREE Affiliate Marketing Course: How To Start A Profitable Online Business

Do Your Research
Go online and read reviews from other affiliate marketers. Get feedback from these reviews. Reach out to others who already have well-established affiliate marketing businesses and get their feedback as to the best affiliate programs from their experience.
Get as many details as you can from your preferred affiliate marketing companies:
What products or services do they make available for affiliates to sell?
How much commission you will you receive for each sale and when will you get paid?
Is there a threshold that you have to reach before you receive your commissions?
What marketing resources and materials do they provide?
What support do they provide you as an affiliate and the customers who buy from you?
Remember that it's important to choose the products, services and affiliate marketing companies that are correlated to your online business and the content on your website. Customers will get suspicious if they can tell that you are only trying to make a profit from them. Take your time, explore different avenues until you find the mix that works best for you and your customers.
Where Do You Start Once You've Found The Best Affiliate Program?
Once you've found the best affiliate program to suit you and your target audience what happens next? To discover the proven steps for running a profitable online affiliate marketing business, join internet pro Stuart Ross for a Free Affiliate Marketing Webcast and find out exactly why most people struggle to scale their results and make any real money. More importantly, learn how you can start using the same tactics Stuart uses to begin making profits with affiliate marketing companies and scale your income using business models and concepts that very few people know about.