Looking For Online Business Ideas?
As an entrepreneur, you may have lots of different online business ideas that you want to put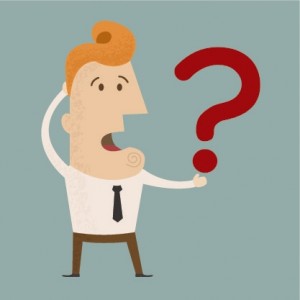 into action. The internet has made it possible for people from all walks of live to set up their own business because of the considerably lower overheads and costs as compared to a traditional 'bricks and mortar' business and the access to customers from all over the world.
So if that entrepreneurial flame is burning inside you what is the best online business to start? Choosing the right market for your internet business ideas is often the first and most important decision you will make.
Here are 4 steps to help you make your online business ideas a reality.
4 Steps To Choosing The Best Online Business To Start
1. What Makes Your Online Business Different?
There are websites online on just about every subject imaginable. It is almost impossible to create a totally unique product or service for a totally unique target audience. You can however put your own individual mark on a particular niche or market. For example, if your online business ideas are involved in the weight loss industry, you may decide just to target women over the age of 40. This will help you to establish your online business as a specialist in that particular area.
2. What Do You Like?
The best online business to start is one that concerns something that you are passionate about. If you start an online business about dog training, and you don't own a dog or don't really like dogs one way or the other it's very easy to lose your motivation and stop working on it. When you start evaluating your online business ideas, there are plenty of markets to choose from. Can you see yourself working on it for several months or years? Would you find it boring, or would you find it invigorating?
3. How Much Are You Willing To Invest?
All online business ideas involve an investment in both time and money. If you treat your business like a hobby and do not commit sufficient time to work on it, success may never happen. Although the financial investment for an online business is less than an offline business, if you put nothing in, you'll get nothing out. You will need a budget for such things as your website hosting, software tools and marketing.
4. Will It Be Profitable?
You may think that you have one of the best online business ideas ever but you need to think about how much profit potential is behind the idea. It doesn't make sense to invest time and money into a business that won't make any money. Is there a market out there for your product or service? Can you reach that market in a cost effective way and will they be willing to buy from you?
Make Your Online Business Ideas A Reality
In summary, the best online business to start is one where you can evaluate the uniqueness of your concept, it is something that you are passionate about, you know how much time and money you need to commit to it and how it can be successful.
But it can be a lonely and frustrating journey to take on your own. In fact, there are very few great online businesses that have be built without any help or guidance. You can learn a lot from individuals who have gone before you and can show you how to avoid the pitfalls that exist in the online business world. Check out this FREE Online Business Presentation that provides proven steps and strategies if you want the best online business to start, even if you have little or no experience or nothing to sell.