How To Reduce Buyer Fear And Close The Sale
If you have a product or service to sell, then it's time to get serious about reducing buyer fear so that you can close the sale and boost your conversions. After all, closing the sale is the point because if you don't do that, no one will experience your amazing product or service that solves their problems.

Reducing buyer fear is an important aspect of marketing online and even offline. People won't buy if there is something that is worrying them about your product or service. People only buy from those they feel as if they know, like and trust. You included. You know you're trustworthy so show it by proving it.
10 Online Sales Tips For Success
1. Be You First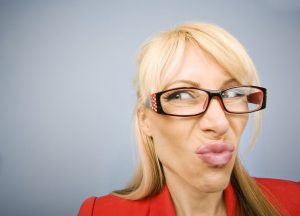 It's important that you are yourself online. If you want to market online you can't hide behind a fake persona. Today, it's too easy to find out who people really are and people don't trust those who try to be someone else. Don't try to be something you are not. Communicate the way you do with your friends.
Remember that people read content online differently to content offline. Talk about the things that interest you. There are a lot of people out there who will connect with you because of who you are. Often that is enough to close the sale. You can't make that connection if you're not honest about your personality, likes, dislikes and other personality traits.
2. Get Testimonials
Make it part of your process in your follow-up series after anyone makes a purchase to, at some point (long enough for them to use the product or service), ask for a testimonial. The easier you make it for them to provide a testimonial, the more you'll receive.  Create a simple form on your website that they can just fill out, add their business info and upload their image.
FREE Checklist: Create An Effective Sales Funnel

3. Speak With Your Customer 
Don't just talk to people who might buy from you. Direct some of your messages to your buyer in an email series, on social media, and (if your product is a high-priced product or high end or very personal in nature) consider giving them a quick call to check in on them. This can quickly help to close the sale because your prospect sees and hears that you're a real person – not some automated sales robot. You can speak to anyone in the world for free using a system like Skype.
4. Offer Generous Return Options
While you may not want to offer too big of a refund option if you have a service-based product, you'll want to if it's a digital product. You can be very flexible when you sell digital products. It costs you nothing to give the money back other than one lost sale. But, you can never get back your reputation so it's not worth it not to give the money back.
5. Offer a Free Trial Period
If you sell software or access to a membership website, it's easy to give away a free trial period to your buyers to help get them over the edge to buy. It's one of the  best closing techniques in sales because once they see how great it is, they're more likely to purchase. Plus, for risk-adverse buyers it helps them feel safer about making that purchase.
6. Get More Ratings and Reviews
Make it part of your email series after someone buys your products or services to link them to a way to provide ratings and reviews. The reason Amazon has so many reviews is they regularly ask for them. You may not be as big as Amazon but there's a lot we can all learn from Amazon about selling products online. Reviews and ratings do help visitors make a choice.
7. Recruit Influencer Endorsements
One way to boost your social proof fast is to pay an influencer for an endorsement. Do understand that when you hire an influencer you need to be sure that they're part of your target audience and that they serve your target audience too. Then, you need to know that they don't have to give you a good review. They may hate your product and you still must pay them. But, a great influencer can make a huge difference. You can incentivize them by making them an affiliate too.
8. Add Media Logos and Trust Badges
Have you been mentioned in the press or gone on a TV interview? Do you have membership in organizations or groups that offer trust badges like the Better Business Bureau (BBB)? Put them on your site. These are best near the bottom of your site, but they do make a difference.
9. Use Trusted Payment Gateways
If you're asking for money, it's important to offer the payment gateways that your audience trusts. For most people that's going to be PayPal. Yes, PayPal charges a fee but so do credit cards. It's important to understand how different gateways affect your sales. Test it out. You also need to have SSL installed on your website. An SSL Certificate is a text file with encrypted data that you install on your server so that you can secure/encrypt sensitive communications between your website and your customers.
10. Show Your Privacy Policy Clearly
Privacy is a top concern today when it comes to online marketing. So is the way you use the data you collect. Read over your current privacy policy and terms of service for your website to ensure you are compliant. Don't hide your privacy policy. Put it right near your sign-up form so that they can click it (open to a new page) and see it right then so that if they're nervous they can get reassured. Use some normal language in your policy with the legalese so that it's understandable to them.
Free Checklist: Close The Sale With An Effective Sales Funnel
When you create an effective sales funnel it puts your business on autopilot and consistently turns prospects into paying customers if you structure it the right way. To learn more, you can download my free Sales Funnel Checklist which outlines how to close the sale to produce the intended result, lots of traffic, lots of prospects and lots of buying customers.