How Are Your Competitors Making Money Online?
If you have an internet business, or you are looking to start one, do you find it frustrating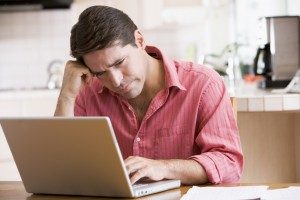 when you see your competitors making money online, but you're not? The reason is that your competitors have clearly identified how to attract their target market to their product.
If you opened a traditional 'bricks and mortar' store in the middle of a busy town but you had no window display, or you were closed when most people were shopping, or you were not really sure what you were even trying to sell and to whom, it is going to be pretty difficult to sell anything.
The same applies to an online business when you want to start making money on the internet. You cannot just set up a website, find a few products to sell and hope that people will come and buy from you – because they won't. To start making money online it depends on how aware your audience is of you, your product, and why they need it.
5 Things Your Competitors Know About Making Money Online
1. Building Relationships
The most successful internet businesses are making money online by building relationships with their potential customers, usually by email. These potential customers have given their permission to receive these emails as they know that they will receive valuable and beneficial information. it is not just a constant stream of sales messages. Email marketing allows you to build trust and respect from the people on your database. This, in turn, will make it easier for people to buy from you as they know and have faith in your business and its products and services.
2. Solving A Problem
Your competitors are making money online by showing their potential customers that they can provide the solution to the customer's problem. Potential customers may already be on your email list, or following you on social media, but they may be unsure if your product is the right one for them.  You have to clearly communicate the benefits of your product on your website, in your emails, in your social media posts, in your advertisements etc. How can your product make their life easier, better or safer?
3. Using Social Media
Using social media today for your internet business is a important as it was to start using email 15 years ago.  Whether you like it or not, your customers are on social media. It's a not a direct way of making money on the internet but a successful online entrepreneur will use social media to reach out to connect, engage and interact with their target audience.  Your customer has an idea of what they want and will follow various products and businesses on social media to see which one might offer them the most value. They also probably use social media to interact with other people in your niche, as well as with other members of your target audience.
4. Keyword Rich Website Content 
When creating content for your website, you should always write it from your visitor's perspective and use keywords that will be picked up by the search engines. Your prospect may be aware that they have a problem, but they don't always know that there is a solution. They are probably not even aware of your business but when they are, that's when you can start making money online. They will search the internet for other people who have the same problem because they are looking for sympathy. When a website visitor finds your website, they need to immediately see that you recognize their problem and how your product or service can help solve it.
5. Advertising
To be successful, a work from home online business needs to use advertising in some form or other. You may have the best website in the world, with the best products or services at the best prices, but you won't be making money online if nobody knows your business exists. You need a steady flow of targeted customers visiting your website and online sales pages. There will always be a cost for traffic, whether it is paid for with money or paid for with time. Paid advertising does not have to cost the earth and if you know your target audience there are many cost effective ways to reach them.
The Complete Road Map For Making Money On The Internet
The main reason that many people struggle when trying to make money on the internet is that they have no solid plan. They know that there are online ways to make money but they don't know what to do or how to do it. This often results in frustration, debt and failure of a potentially successful internet business. Check out this Step-by-Step System that provides all the resource guides, templates, traffic strategies, list building techniques and more that you need to start making money online so that your internet business will be the envy of your competitors.