What's Your Content Marketing Strategy?
A good content marketing strategy drives traffic to your website. It helps make a sale. It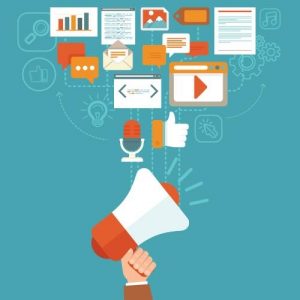 provides authority, credibility and liking – which are all buying triggers. It also helps you market your business.
The content marketing plans for many online businesses have little or no direction or purpose. Your website may have fantastic content but if it's missing a purpose, it's missing an opportunity.
So what do you want your content to accomplish? It doesn't matter if it's short like a blog post or an article. It doesn't matter if it's a larger content piece like a report or ebook. It needs a purpose. Here are the 5 golden rules for a content marketing strategy.
The 5 Golden Rules Of A Content Marketing Strategy
1. What Is The Purpose Of Your Content?
Every piece of content you create needs to have some sort of call to action. For example, if you want to motivate comments and feedback at the end of a blog post, you have to ask for it. That's your call to action. If you want to send people to a sales page, you need some sort of "Click here to discover more." Your purpose will be integrated into your call to action. Your purpose might be:
You may find that occasionally your content has more than one purpose. For example, a report may be designed to collect opt-ins. In addition to the opt-ins you may also include affiliate links within the body of the report to generate income. Or you may link back to a sales page on your website to promote your products or services.
2. Write Conversationally
Conversational content is content that's written in a friendly tone. It's almost personal. Think of it as if you were writing your article, blog post or report specifically for the person reading it. Conversational content is written using informal language. A good example is using contractions. This is an abbreviated version of a word or words (eg, don't, can't, doesn't, isn't, etc). Conversational content can also breaks a few grammar rules when it makes sense. For example, you might write an incomplete sentence. For impact. You might use ellipses…
…to create effect and to draw the eye through your article.
Make sure when you break grammar rules that there's a reason for it. Breaking them just to break them is – well, maybe fun and a bit rebellious, but it's not productive.
3. Embrace Your Personality And Voice
Your personality and voice are one of the biggest assets of your content marketing strategy. They help differentiate you. They help you create and strengthen your brand. If you're funny naturally, then your content can and should be funny too – when relevant and appropriate. If you're serious then your content will reflect that. It's much easier to embrace your personality than to fight it. And it makes great content. Study the content and writers you like and read often. How do they share their voice and personality?
FREE REPORT: How To Write Content For An Online Audience

4. Make Sure Your Content Is Easy To Read And Understand
We're talking about formatting here. Many people tend to get a bit carried away with formatting. There are so many underlined, bulleted, and bolded words that your reader isn't sure where their eye is supposed to go. Instead of enhancing the reading process, it makes it more difficult. It's distracting.
Simple formatting is best. Simple formatting may include bold or underlined subheadings. You might have either bullets or numbers but probably not both. (Sometimes both are okay depending on the article content and information.) Pay attention to the content you find easy to read and the content that seems distracting. Is there too much formatting? Not enough? When the article isn't easy to read, what would you do to fix it? What would make it easier to read?
5. Plan Your Content 
Planning your content helps you make the most of your efforts. If you don't plan your content at all, consider starting a new practice. Different people take different approaches. You may plan your content for the coming week. Or you may plan it for the entire quarter. When you plan your content you'll likely determine the keywords and the topic. You'll also decide when you're going to publish it and where. It makes sense to integrate your content into your traffic generation, SEO, sales and marketing strategies.
For example, you may know that in three months you're going to launch a new service. Your content during that month leading up to the launch will ideally support the launch. It'll generate interest and excitement. The purpose of the content therefore will be to drive traffic to your opt-in page. People can sign up ahead of time and receive notification when you launch. They may also receive special pricing. Your content can also generate awareness for the need of your new service. Or it can send traffic to your sales page once you launch.
Your Content Marketing Strategy Made  Easy
The better your content, the faster you'll be able to grow your business. But writing content for websites, articles, blog posts, ebook content, etc can take a lot of time and research. Also hiring a professional writer is often too expensive for many online entrepreneurs. That's why one of the most useful content marketing tools for website owners is Private Label Rights (PLR). PLR provides high quality pre-written content that you can use and edit in any way you want and even put your name as the author. Give your content marketing strategy a boost with this free starter pack of PLR Reports, Articles and Videos.