Hot Buttons For Your Online Home Business
Every online home business needs traffic because without it, your business will struggle to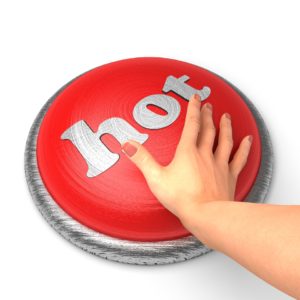 survive. There are only two sources of traffic, free traffic and paid traffic. Free traffic is very appealing but it is a long term strategy. Paid traffic will give you instant results and none more so that solo ads.
A solo ad is when a message about your online home business is emailed by a solo ad vendor to an agreed number of people on their customer database. Your email is sent on its own, without any other messages or advertising, hence the name solo ad.
Due to the fact that you are paying for people to see your message you want to turn as many viewers as possible into actual buyers for your online home business. The text in the solo ad will encourage the reader to click on a link that will take them to your sales page or lead capture page. The solo ad vendor will usually guarantee that the link will receive a certain number of unique clicks.
But, even if you get the guaranteed clicks, you don't get guaranteed sales. You still need to convert those readers into customers. So how do you get them to push that 'buy button' for your online home business? Here are 5 traffic conversion hot buttons to add to your sales pages today.
5 Hot Buttons For Your Online Home Business
1. Shout Out Your Benefits
What makes your online home business better than your competitors? If you are selling popular products or services you will have competition from other online businesses. Study the competition and find the weaknesses or differences that you can exploit. If you are selling digital products, do you provide free training, regular webinars  or after sales service? If you sell physical products do you deliver faster or give choice of downloads or CDs or gift wrap? Let buyers know what sets your online home business apart from your competitors.
2. Get Your Product Endorsed 
You may have the best and most legitimate online home business ideas but, if you are new to your marketplace why should anyone believe you?  Find a celebrity to endorse your product. It does not have to be a movie star, just somebody who is known and respected in your industry. Send your product out to niche superstars and ask for their honest review as well as permission to use their comments on your website.
3. Provide Proof
For your work from home online business, find some research that will advance your products and services in the marketplace. A statement like:
"Over $2 billion was spent online on Cyber Monday in November 2013. That's a 20% increase over 2012 with significantly more purchases coming from mobile devices".
This statement endorses the advantages of internet home business opportunities as more people are buying online. Just ensure that any connections you make are reasonable. If you cannot find any research, make your own by using results from an online survey.
4. Test Your Results
Create three different solo ads and sales pages for your main product and run three separate solo ad campaigns, each to a small audience. You may find that the sales page that captures the most buyers for your online home business is not the one you like the most. You then can roll out the most successful solo ad campaign to a larger audience.
5. Create A Relationship
Make sure that your sales copy creates a connection with your buyer. When you build a relationship with buyers they will be more inclined to buy from you again and again. Feature a buyer with a photo and candid interview. When you give buyers reasons to like and interact with your online home business, then you are developing a relationship. Needless to say, your "special offer" email will get read while those of your competition are deleted.
Build Effective Lead Capture Pages For Your Online Home Business
Building your own lead capture pages to appeal to your target audience can be tricky. Trying to upload backgrounds, add text, videos or images to appeal to your target audience can be time consuming and frustrating. This Lead Capture Page Software has everything you need. It provides a range of templates that you can easily edit and which are fully hosted, mobile friendly and simple to integrate with your autoresponder software. They also provide full conversion analytics are SEO ready. Start you free trial today and see how quickly and easily you can generate leads for your online home business.