Create A Squeeze Page And Optimize It For Search Engine Traffic
When you create a squeeze page its purpose is to encourage visitors to enter their contact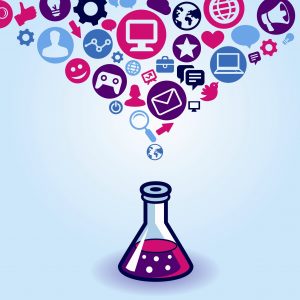 details, normally their email address, into a data capture box located on the squeeze page. When the visitor enters their email, they are added to your database, which then enables you to remain in contact with them.
It is called a squeeze page because you are effectively 'squeezing' a prospect onto your database and into your sales funnel. When you run an online business it's important to know how to make squeeze pages because they are the tools that help you build your list of prospects and customers. You can pay to drive traffic to your squeeze page but this traffic will stop once you stop paying. So, when you create a squeeze page, you need to make sure that it is optimized so that the search engines can send you a steady stream of free traffic.
10 Things That Matter When You Create A Squeeze Page
1. Keep It Simple
When you create a squeeze page, remember that the objective is capture a prospect's email address. Don't overload it with text and pictures. Highlight the main benefit of your product and why somebody should enter their email into the opt-in box. What problem will your product solve or how can it make somebody's life easier.
2. Give Something Of Value For Free
It is very unlikely that anyone will give you their email address without something in return. Therefore when you build a squeeze page you have to offer something of value in return for their email address. This could be a report, ebook or video tutorial. What ever it is, just make sure that it does provide value because what you give away for free is often a reflection on the value of your product or service.
3. Know Your Keywords
Study the keywords that your audience uses to find you and use them when you create a squeeze page. It doesn't matter what other people think about your keywords, it only matters what your audience is using to find you. Look for high value, low competition keywords to attract your audience. Use keyword tools like Wordtracker, Book Keyword Tool and Keyword Eye.
4. Use Keywords In Headings
Creating headings and subheadings with keywords will help not only lead your reader's eye down to what you want them to read and describe the actions you want them to take, but it will also draw the attention of the search engines.
5. Write Attention Grabbing Headlines
When you create a squeeze page, the headline is the most important element. Bolding a headline and making sure it contains an important keyword, it will not only help to improve your search engine ranking, but it will also help your audience read your page better.
6. Create Actionable Copy
Your squeeze page copy should include keywords that make sense. Don't overdo it because if your keyword density is too high, it will send alarms to the search engines and your page may be considered spam. Instead, create copy that encourages your reader to enter their email into your opt-in box.
7. Use Meta Descriptions
The meta deception is the line of text that appears below the title of your page when it is listed on Google. Although it does not actually help to get your page rank on the search engine listing, it is the text that people will read to encourage them to click through to your squeeze page, so carefully chose what you write as these words that could make the difference between somebody clicking or not.
8. Use Descriptive Keywords For Your Images
Search bots cannot read images, so it's up to you to provide descriptions to the images when you create a squeeze page. Use your keywords to describe the image and the search engines will pick this up.
9. Consider Adding Video
Video adds life to your online marketing campaigns. Including a video when you create a squeeze page can transform static, traditional content into action-driven messages that project your message in a powerful, dramatic way. Also, video is often shared, which adds an additional dimension to the squeeze page.
10. Mobile Friendly Design
It's important that you know how to make squeeze pages that can be viewed on a mobile or tablet device. More than 25% of internet users only access the internet via a mobile device and if your squeeze page isn't 'mobile friendly' you can expect lose out on a lot of potential traffic.
The Easy Way To Create A Squeeze Page
Building a squeeze page can be tricky. Uploading backgrounds and adding text, videos or images to appeal to your target audience can be time consuming and frustrating. But with the right software you can learn how make squeeze pages with easy to edit templates that are fully hosted and mobile friendly. You can select a background or upload your own and add your own text, video or images. It also provides conversion analytics, autoresponder integration and is SEO ready. Choose a template, add your text, publish your page and start building your list! Start your Free 30 Day Trial here and create a squeeze page with the simplest and fastest publishing platform available.