How To Create An e-Book That People Will Want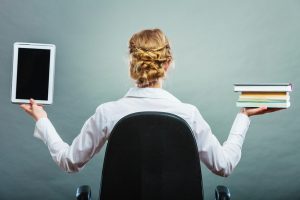 If you want to create an ebook, your content will probably contain information and knowledge that you have obtained and gathered over a period of time. But there are millions of e-books for sale online and the information found in them is usually available for free on the internet.
Do people even buy ebooks any more?
Instead of asking if people still buy ebooks (which they do), your question should be, "Why would someone buy an e-book from me?". Let's take a look at how you can create an ebook that will sell.
How To Do An eBook That Will Sell
There are many online business owners, information marketers and bloggers who generate a significant income selling ebooks. You probably know this, and are looking to create an ebook yourself.
People still buy ebooks. They buy them from online business owners that they know, like and trust. As long as you develop a strong relationship with your audience and provide them lots of usable, free value, you will have a marketplace that will willingly pay you good money for more information that solves a big problem in their lives.
Why Will People Buy Your eBook?
People use the internet to get information. So why will people buy an ebook when they can look online and get that information for free? Firstly, how much time have your audience got to search for that information? Is the information that they find correct and is it from a trusted source? When you need an answer to a problem how much time are you willing to spend  looking for, locating and verifying it?
Simply put, you don't want to create something no one will buy.
When your website demonstrates your authority and knowledge in your chosen niche, you will earn the trust of your audience. They will then be more inclined to buy information from you rather than rely on free, and probably unreliable and untrustworthy information. Your prospects are time poor and need a solution to their problem quickly. And, if you offer a full money-back satisfaction guarantee, there is absolutely no risk to them at all.
Understand Your Market
Success online is all about understanding your market intimately. You must  know your potential customers inside and out. When you create an ebook, the topic you write about should be something you know extremely well, or can research exhaustively.
When someone decides to purchase an ebook from you, they'll want that information 'right now'. Make sure your sales delivery process is smooth, safe and secure, and gets your information into their virtual hands instantly.
FREE Checklist: How To Write An Ebook

Should You Create An eBook or a Course?
When you create an ebook, it's a simple way to begin making money online. If you have a lot of knowledge on a particular subject, you can write a simple ebook in a few days or weeks that can really help people in your niche or market. Some very successful ebooks were written in an afternoon, in just a few short hours.
Your website may already contain lots of information and material that you can use to create an ebook. However, if you are teaching, it can be an involved process and perhaps a course would be a better way to go? Customers can access your course digitally, or you can have it recorded on DVDs and shipped to a physical address.
So, should you monetize your online presence with an ebook, or a course?
Making Money Online Selling Information
The answer partially lies in how much of a time and effort investment you want to make. Ebooks are generally short and sweet, and get right to the point. They teach a process or share information, and almost always cost less than a digital or physical course. If you are just starting in the online business world, this is the quickest way to offer something of value for sale.
As opposed to ebooks, courses can generate more money per sale. There is a greater perceived value in a course, rather than an ebook. Your course can be delivered through a membership site, or through an instant digital download of video and/or audio files. Remember that a course is going to take a lot more time and effort to complete than an ebook.
Start With An eBook, Build To A Course
Your first effort at monetizing your online piece of real estate isn't going to be the greatest you will ever produce. But you will get better with time. You can use the lessons learned to later publish a course which not only makes more money for you than an ebook on a per-unit basis, but gives you the opportunity to share more in-depth information and knowledge with your online audience.
Even though ebooks are generally short in length, between 5,000 and 20,000 words, you're going to have to devote some time and energy to produce it. And you don't want that work wasted. Give someone a reason to purchase your ebook from you. When you earn their trust by providing great value on your blog or website, you create interested prospects that will  be interested in paying for your knowledge or expertise.
Think about your experiences. Of the more than 7 billion people on the planet, you're the only "you" out there. Your style, your personality, the things that happen to you in your life are all unique to you. Your skills, perspectives, personal resources, knowledge and collection of failures and successes are all excellent sources of information when you make an ebook.
Free Checklist: How To Create An eBook And Sell It Online
Are you thinking about writing an ebook? You may think it is a pretty simple process. On the other hand, you might think researching, writing, formatting, publishing and marketing your ebook is incredibly difficult and detailed. The reality of the situation is somewhere in the middle of those two schools of thought. To create an e-book and then sell it online is not as hard as some people make it out to be, but it's not drop-dead simple either. This free ebook creator checklist shows you how to format an ebook and sell it online to become a successful information marketer.