How To Consistently Create Engaging Content Online
Trying to create engaging content that speaks to your audience on a regular basis can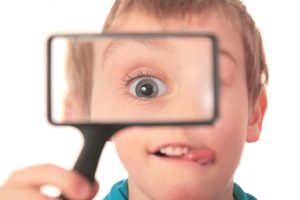 sometimes seem like a chore that never gets done. Sort of like the dishes in the kitchen sink. Once you clean them up you're already making new dirty dishes. Once you push out new content, you already need more new content. It never ends.
But, it doesn't have to be a chore. It can be interesting and even fun. After all, a solid content marketing plan is going to produce serious value for your business. Here are 17 action points to help you create engaging content on your website.
17 Action Points To Create Engaging Content For Your Website
1. Know Your Why
Each piece of content that you create needs to have a reason for being. Not just why you have to create engaging content in general, but understand why you're creating this one piece of content. What is the point of this article, white paper, blog post, or vlog? What do you want to say to your audience, and why do you want to do it? If you can answer that for each piece of content and know what you want the results to be from pushing out any piece of content, you'll be able to stay better focused.
2. Understand Who Your Audience Is
Everything you do needs to focus on your audience. Writing engaging content means knowing who they are, what they want, what they need, and why they need it. Each time you produce content you need to know exactly who it is directed to so that you can word everything in a way that resonates with them.
3. Craft Compelling Titles
Once you know the topics you need to produce content for each week, you can create titles to work with. You can use the titles yourself or send them on to a ghostwriter to do it for you. But, having the titles gives you the keywords and subject matter that the content should be about, to help you get started when it's time to produce.
4. Plan Ahead
Don't create content from the seat of your pants. Instead, craft a plan of engaging content ideas. You can base it on the time of year, holidays, celebrations, and products and services you're pushing out. Knowing in advance what types of content you need to produce will actually aid creativity, not stifle it.
5. Mix It Up
Don't think of content engagement as just articles, or just blog posts. Content can be in any number of forms. It can be read, watched and listened. By creating many different types of content you will keep the creativity flowing. Some types of content are best suited for a blog post. Others are best suited as a podcast or video.
6. Ask Questions
When you're unsure about what to do, ask a question and then answer it. Often you can use questions that your audience is asking on social media and in Facebook groups to frame your content to be something they want to consume. You can bet if one person has asked the question, more than one wants the answer. If you're aware of these questions, not only will your audience feel as if you can read their mind, but they'll also make you the go-to person when they do have a question that needs to be answered.
7. Make Lists
When you produce content, from blog posts to videos, lists work well. Each point in the list gives your audience a chance to digest the information, and then the next point drives them forward to consume more. Titles that have numbers in them also get a lot more views than other types of titles.
8. Edit Carefully
Nothing can ruin a compelling piece of content more than lack of editing. One misspelling or misused word can ruin your credibility and reduce the trust the reader has in you as an expert. Not only that, check your facts to ensure that the information you pass on to others is accurate.
FREE REPORT: How To Write Content For An Online Audience

9. Stick to a Laser-Focused Topic
Your title should guide you to what to discuss in the content you create. If the content doesn't relate to the title or starts going off into left field, pull it back to ensure that every word of the content relates to the title. People expect the information they're reading or watching to relate to the title.
10. Show Instead Of Tell
This is a composition principle you may have learned in high school English classes. All it means is to employ action words, to evoke thoughts and feelings to convey the message you want to get across to your audience.
11. Use Words To Evoke Feelings
Copyblogger.com has a list of 50 trigger words. If you can find a natural way to use these words, you can trigger the right feelings in your audience to make them act in the way that you want them to act.
12. Curate Creatively
Don't just make lists of other people's contents; add your thoughts about the content you're sharing, too. Add new insights to the content subject matter that bring something new to the table.
13. Include Relevant Images
An image, as they say, is worth a thousand words. When you use an image that relates to the content and pushes the story forward, it will mean a lot more than any words you can write about a topic. Images can evoke feelings as well as help explain more than words can. You can use graphs, memes, infographics, and other types of images to get your point across and inspire your audience to take action.
14. Keep It Simple
The KISS method works for a variety of issues and it's no different for creating actionable content. Explain jargon to your audience and define terms to them, so that there is no confusion about what something means and no mistake about what you want them to do to follow through.
15. Lay It Out Correctly
How something is laid out depends on how the audience will consume it. Will they be reading the content on a Kindle, in a book, or online? Understand how people read books versus how they read content online. For example, online content needs plenty of white space and other factors that break up the content to make it easier to understand.
16. Provide Clear Examples
When you tell people how to do something, they'll respond better than just telling them what to do. It's the difference between an expert and someone who is just regurgitating information.
17. Embrace Your Personality And Voice
Your personality and voice are one of your biggest assets. They help differentiate you. They help you create and strengthen your brand. If you have engaging personality traits then use them. It helps to makes great content. Study the content and writers you like and read often. How do they share their voice and personality?
Get More Help To Create Engaging Content
Remember that your job is to create value for your audience. To create a loyal audience you need to deliver excellent content every time at the right time. By developing a plan of action and planning your content out strategically with purpose, you can deliver value to your audience every single time.
But creating content can take a lot of time and research. That's why many online business owners use quality content writing services, also known as Private Label Rights (PLR). Whatever your niche or industry, PLR provides a high quality pre-written content that you can use and edit in any way you want. You can even put your name on it as the author. This free starter pack of PLR Reports, Articles and Videos will help make you create engaging content  quicker and easier than you ever thought possible.