8 Steps To Creating Effective Online Advertising
Advertising is all over the internet .Some of it is very good and some of it is very poor.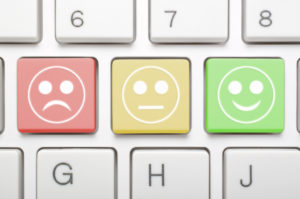 There are ads that look like virus warning boxes, there are ads that pop-up and pop-under websites and banner ads just about everywhere.
The cost of advertising online can add up so you have to make sure that you do not waste money on ineffective ads that are poorly positioned, badly targeted and generate no response.
How to advertise your online business effectively 
To help you to optimize your advertising, here are 8 steps to creating effective online advertising.
1. Know the objective of your campaign
The most important aspect of any effective online advertising campaign is to have a clear objective of what you want to achieve. You may be targeting a specific group of people to sell a specific product or you may sending out a free offer to encourage potential customers to opt into your customer list. If you don't know what you want your ad to achieve, how will you know if it is effective?
2. Advertise where you will get response
Your most effective results will come from online advertising sites that are most relevant to your product or service. If you have multiple products or services that appeal to various target markets, you'll have to consider websites that reach all those various segments. Also, do not forget social media. For more information, check out Promote Your Business on Facebook and Promote Your Business on Twitter.
3. Your message needs to appeal to your audience
When you advertising on a website, you need to know what appeals to that website's audience and tailor your message accordingly.  The message you use on a technology website to appeal to technologically savvy customers won't have the same appeal for visitors on a small-business site.
4. You need a headline
The headline is probably the most important part of your ad. It is the first thing that a potential customer will read. If your headline does not attract attention and make the reader want to read more, then the ad will fail.
5. What are the benefits?
When working on how to advertise online most effectively, your message should concentrate on the benefits of your product or service and how it can make life easier, better or safer for your customers.  It is the benefits that help sell it, not the features. A feature is what your product does and a benefit is what it actually does for the customer.
6.  Have a call to action
Effective online advertising tells the reader what to do once they have read the ad. Rather than just using a simple, 'click here' in your online business advertising, write a benefit with the call to action message. For example, if you're selling a time saving product 'Click here to begin saving time today!' is much better than 'click here'.
7. Design the ad with the website and landing page in mind
Your ad must be congruent with the website. You may want to use the website typeface in your text, or colour schemes in your background. Also, ensure that the page you direct a viewer after they have clicked your ad (ie, your landing page or squeeze page) matches your ad so that viewers don't get confused after clicking on your ad thinking that they have gone to the wrong page.
8. Test your ads
Create three or four versions of each ad, changing the promotional message, call-to- action, font faces and colour schemes. By splitting your advertising among the various versions of your creative, you can test which works best so that you can make more use of the most successful version.
learn the secrets to effective online advertising 
Success in business is mostly about marketing, especially online. Great marketing can sell an average product but poor marketing cannot sell a great product. To learn more about effective online advertising and marketing that will work for your business, check out this FREE 7 Day Online Business Bootcamp.