Finding The Best Customers For Your Internet Marketing Business
Successfully choosing the right customers for your internet marketing business can be the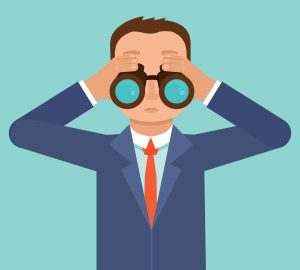 difference between success and failure. Internet marketing encompasses everything you do to earn money online. This includes providing services, selling your own products or selling other people's products or services.
When you start an internet marketing business, no matter what you're selling, you have to know exactly who you are selling to. In other words, who is your target market? After all, if there aren't any customers out there who are willing to pay for what you are offering, then no amount of marketing skill, budget or persuading is going to make people buy it.
Finding The Best Customers For Your Internet Marketing Business
Business To Business 
Choosing to have an internet marketing business that sells products or services to other businesses can lead to great success. Businesses and organisations tend to have money set aside to buy products or services that will improve their efficiency, boost sales or save time. If they are happy with what you deliver, it can lead to a long term relationship between your business and theirs. This can provide a constant influx of revenue without having to rely on continually making sales from new avenues.
Business To Individuals
The majority of small business internet marketing is aimed at individuals. We all use different products and services for a variety of reasons. You can easily be segment your audience into niches that can be targeted by your company. Although this is a much larger market than business to business can be, the amount purchased by individuals is usually a lot less than a business will buy. Also, the ups and downs of the economy can have a more noticeable impact on overall profits.
Judging The Size Of The Market
You have to carefully consider the total amount of potential customers that are out there for a given product. If your internet marketing business is trying to sell a product that will only appeal to a small audience, then it is not going to be a viable model. It is also important to not go for an audience that is too broad. This tactic may work for some big box retailers, but for small business internet marketing it will be a struggle to compete in a very busy marketplace.
Purchasing Power
The purchasing power of the customers should also be considered. Targeting an audience that doesn't have the money to purchase your products or services could spell disaster.
Testing The Market
The beauty of an internet marketing business is that you can easily find out what your target market are looking for. It can be as simple as getting involved in forums or on social media pages. At these virtual water coolers people can often be found complaining about things that make their lives difficult. This can give a clue as to potential services or products that you can offer that will solve a problem for your prospects or make their lives easier.
Find Profitable Niches For Your Internet Marketing Business
A laser-targeted focus qualifies your prospects before you ever start to market to them. No business can appeal to everyone, so you need to go after your ideal customer. To do this, you need to use the right keywords on your website, content, blogs and articles so that your target audience can easily find you online. The software from Market Samurai will help you achieve just that by finding those gold nugget opportunities that exist in your marketplace. It's like having your own personal small business internet marketing consultant. Download your FREE copy of Market Samurai now and easily capture front-page rankings, prospects and sales for your internet marketing business.