6 Steps To Starting A Home Based Business
Do you want to start an online business from home but you don't think that you have the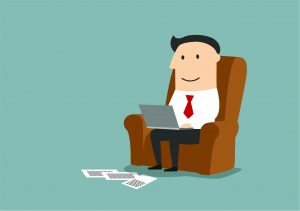 right skills or knowledge to do it? You don't have to be a technical expert or an computer guru to do it. Starting a home based business on the internet has never been easier and the set up costs are considerably less than conventional offline businesses.
If you have a computer and access to the internet you're ready to start an online business from home. Just follow these 6 simple steps.
How To Start A Business From Home On The Internet
1. Decide What You Are Going To Sell
It's no good starting a home based business if you don't know what you are going to sell. The best home based business will have a clear idea of what they want to sell and who they want to sell it to. The scale of the internet means that your online business can reach people from all over the world, but you still have to have a product or service that people will want to buy. Will your products and services be able to solve a problem for someone or make their life easier?
2. Get A Domain Name and Website Hosting
Once you know what you are going to sell and who you are going to sell it to, you will need to purchase a domain name and some hosting for your website. Your domain name is basically what you will call the website of your home internet business. It's always best try and get a .com,  when you start an online business from home as it is generally accepted as the main type of business domain extension. Also keep it under 20 characters and make it easy to spell. Your website hosting is effectively how you rent space on the internet in the same way as you would rent a building if you were operating an offline business. You will need a reliable website host and you may also want to add in email hosting too so that your emails will include your domain name.
3. Create A Website 
This is the part that a lot of people worry about most when they start an online business from home. But setting up a website is not as complicated as you may think. There are many software programs available that make the whole process easy. The WordPress website building platform is used by many people, just like you, who are starting a business from home on the internet. It is easy to use and is an affordable way to get a professional website online quickly and easily in only a few clicks!
Free Checklist & Toolkit: How To Choose Your Online Niche

4. Put Products On Your Website To Sell
Now that your website is online, you need to get some products on it to sell. You may know the type of products or services that you want to sell but you may not be able to produce them yourself. That's not a problem because it is highly likely that somebody else has already created a similar type of product and you can sell that and earn a commission on every sale you make. This process, called affiliate marketing, is the quickest and easiest way to start an online business from home.
There are an almost limitless number of products and services you can sell as an affiliate when you start an online business from home. There are products that cater for just about every market and niche on websites like Amazon, CJAffiliate, ClickBank and JVZoo.
5. Drive Traffic To Your Website
Now you have your website online and you've put some products on it to sell, your next step is to get prospective customers to come to your website. Every online business needs traffic. Without it, you have no business. This process of driving traffic can be done in two ways. You can use free website traffic marketing methods like blogging, article marketing and video marketing. Or, you can pay for your website traffic marketing like pay per click, banner adverting and solo ads. When you start an online business from home it always worth having a combination of both methods, so do put aside some budget to buy some website traffic.
6. Build A Customer List
When a potential customer visits your website, it is not likely that they will buy from you there and then and when they leave your website they may never return. That is why is it important to obtain their email address so that you can remain in contact with them. Over time, as more and more people visit your website you can start to build a customer list to whom you can send emails about your products and services whenever you want. The process of building a customer list is one of the key foundations when starting a home based business.
The Easy Way To Start An Online Business From Home
Every business needs a set of tools and resources to make it operate more effectively and efficiently. And this is no different when you start an online business from home. If you've ever failed to create a website of your own or typically waste hours and even weeks trying to figure it all out on your own, the Know WP Video Course can help you. With this complete beginner course you'll discover the fastest easy way to learn and master WordPress websites.  These shortcut strategies take you by the hand and lead you through the step-by-step process of starting a home based business website in the quickest and easiest way possible.