Why Use Email Autoresponder Software?
Email marketing is considered to be one of the most effective marketing techniques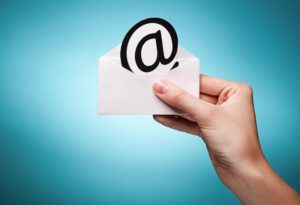 available and this is only possible due to the advancements in email autoresponder software. So what is an email autoresponder?
Autoresponder software allows you to instantly respond to enquires at any time of the day or night, attract new customers, keep and build relationships with existing ones and up-sell or cross-sell your products and services. So how will your business benefit from email autoresponder software?
What Is An Email Autoresponder?
Email marketing provides results for both online or offline businesses. Keeping in touch with your prospects and existing customers means you have a way to promote your products and services to them, provide increased value, and keep an edge over your competition. An email autoresponder can obtain, manage and organise your email list of customers, something that is almost impossible to do manually.
Without an email autoresponder you would have to personally email each person on your list. Also, autoresponder software provides statistics about your mailing, such as how many emails got opened, how many links in the email were clicked, how many emails bounced and where and when the emails were read.
With an email autoresponder system in place, you won't have to worry about manually having to remove people who no longer want to receive communications from you. Each email will include an unsubscribe link at the bottom of the email, and users are only signed up after confirming they've made that choice, so you cannot be reported for sending unwanted spam.
What Messages Do You Send Out?
To make your email marketing effective you need to focus on sending information that will be beneficial and helpful to your audience. This helps you create a sense of trust with your clients and it positions you as an expert in your niche market, too. If you just blast out sales messages all the time, it will make a lot of people unsubscribe.
A follow-up email autoresponder message is a series of emails that you have already pre-written and loaded into your autoresponder. You only have to create the email sequence once and then your email autoresponder will send automatically send out those emails over a set period of days or weeks to somebody when they opt into your list. It takes at least 7 emails before most subscribers will act, and successful email marketing is the result from providing value and building a relationship with new subscribers as soon as possible.
FREE REPORT: Write emails that get opened (& how often to send them)

A broadcast email marketing message is when you send out  a message to all your subscribers at the same time regardless of whether they've been signed up to your list for days or years. This type of email message is particularly effective if you have some new product or service you want to let your customers know about, or if you're having a sale.
An email autoresponder allows you to develop a relationship with prospects and customers via an automated system that doesn't cost you much time or money, but which provides a lot in monetary returns for you.
Aweber Autoresponder: The Complete solution 
To get your email autoresponder system off the ground, you first need to choose a company and plan that's right for you. Then go through the technical set-up steps that allow you to put an opt in box on your website. The recognized industry leader provider for email marketing campaign management is AWeber Communications. For easy step-by-step tutorials and to start a free trial go to the official Aweber Autoresponder website.